arabic food recipes in english
---
recipe name : homemade french bread pizza recipe . add by : Maryam Mohammed . recipe date : 26/04/2015.
---
how to make best easy homemade french bread pizza recipe with images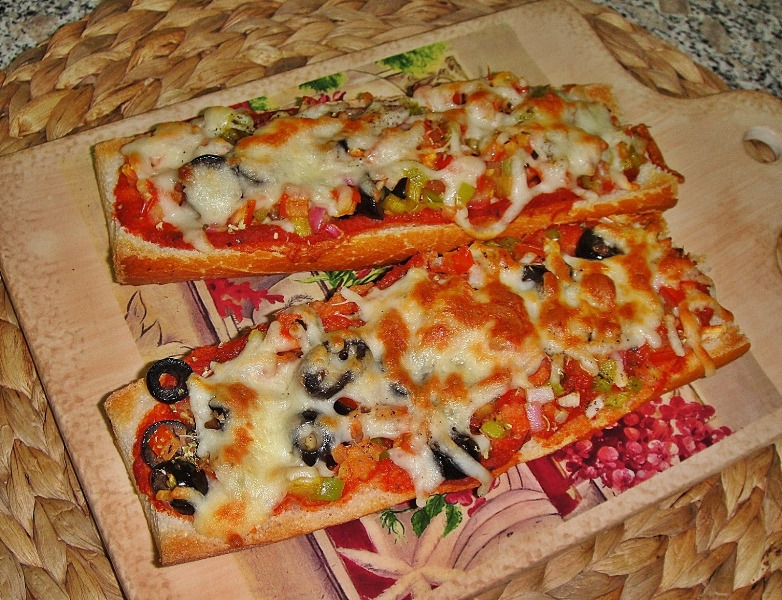 french bread pizza

Ingredients :


1 baguette
1 jar tomato sauce
1/2 green capsicum
1 tomatoes
1/2 onion
1/2 cup sliced black olives
1 clove garlic
1/2 tsp salt
1/2 tsp dried oregano
1 cup shredded mozzarella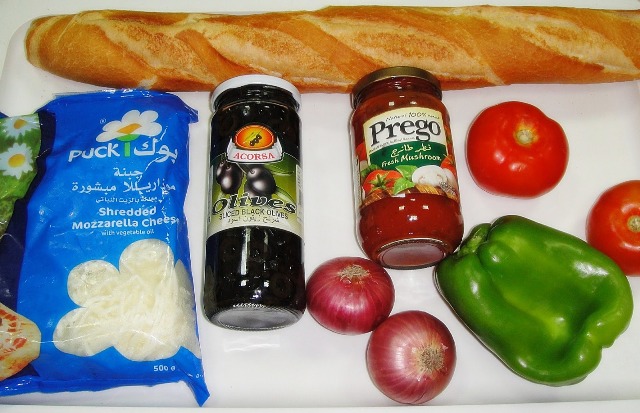 Method :


Prepare the vegetables by finely dicing the onion, capsicum and tomatoes (discarding its liquid).
Mix the onions, tomatoes, capsicum, sliced olives, and crushed garlic, then season with the salt.

Cut the baguette into three equal portions, then cut each portion lengthwise in half.
Lay the baguette slices crust-side down on a baking sheet.
Smear with tomato sauce, then spoon on the vegetables, then sprinkle with the oregano and mozzarella, ending with a grinding of black pepper.

Bake for 15 to 20 minutes at 400F until golden crispy around the edges and the cheese is bubbly.
Let sit for 5 minutes before eating so you won't burn the roof of your mouth!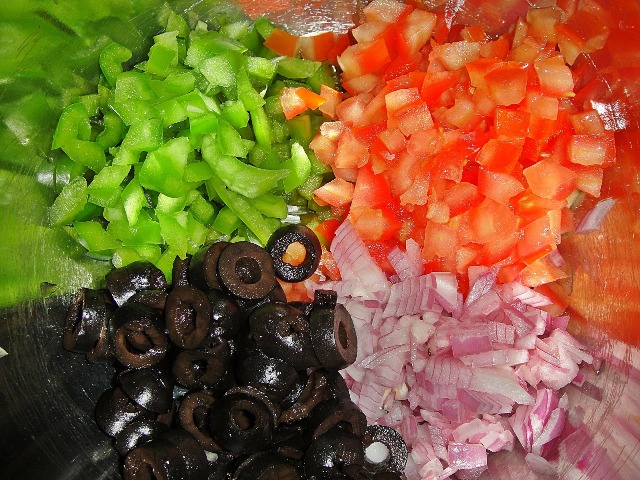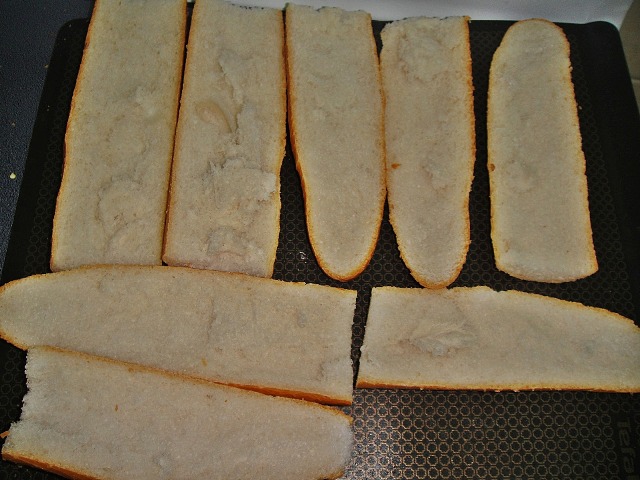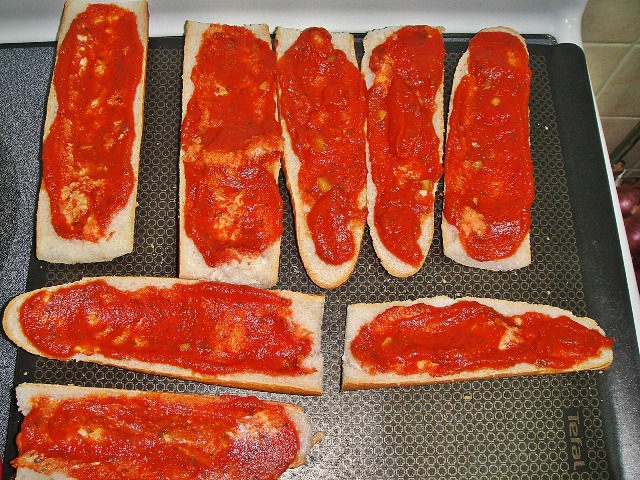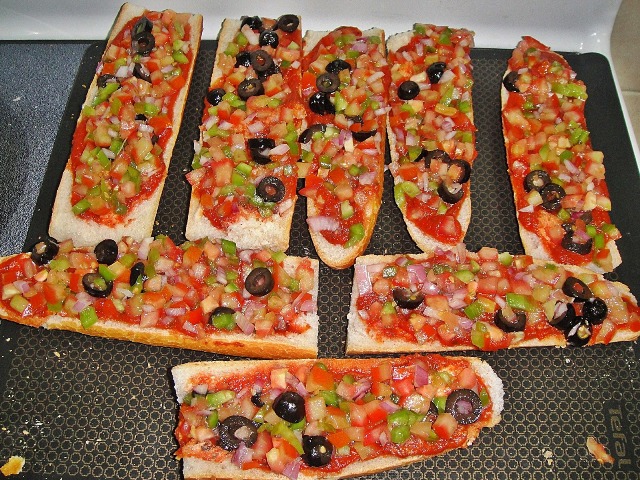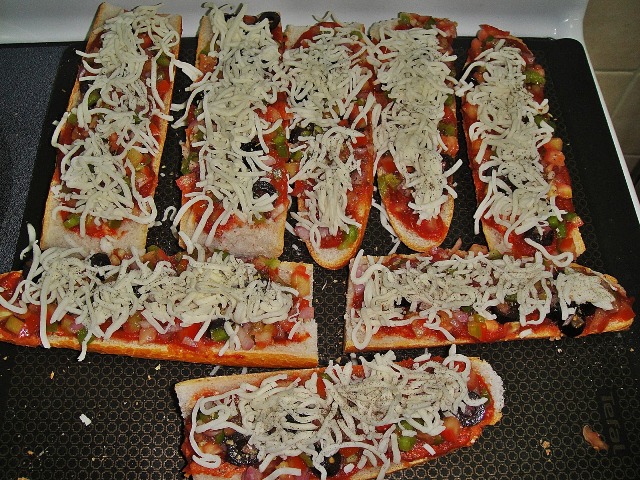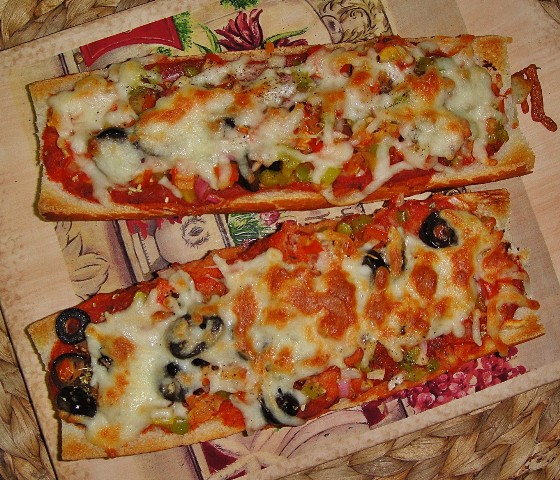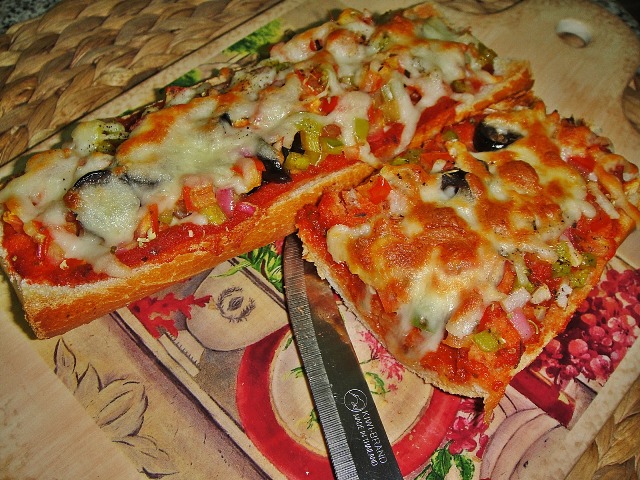 ---