arabic food recipes in english
---
recipe name : arabic salad fattoush recipe . add by : Maryam Mohammed . recipe date : 22/04/2015.
---
how to make easy homemade arabic salad fattoush recipe with dressing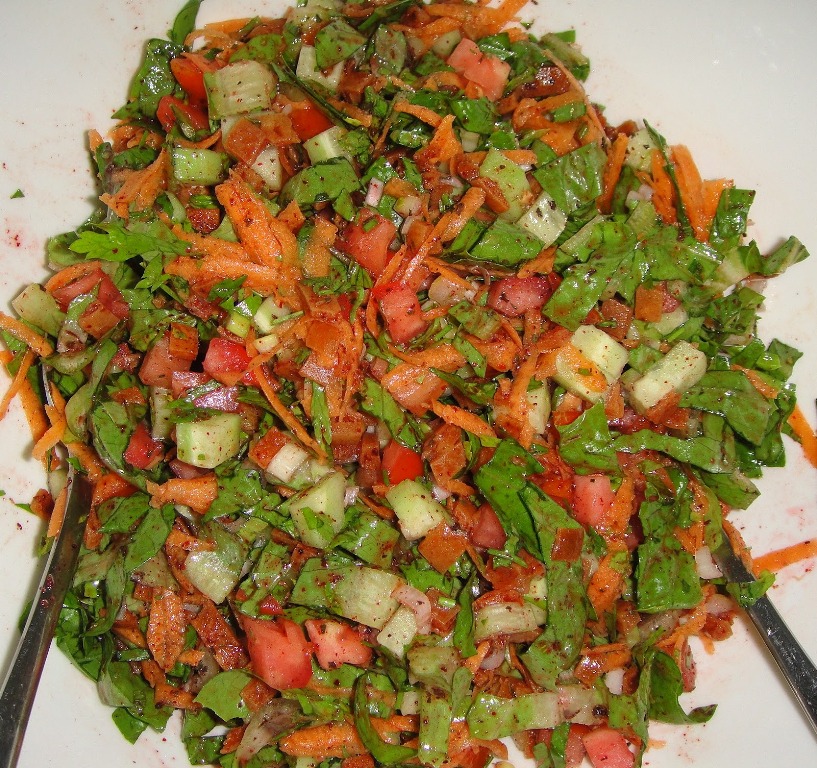 fattoush salad with dressing


Ingredients :

For the salad:
1 large tomato, diced small
2 cucumber, peeled, diced small
1 large green onion, diced small
1 carrot, peeled and grated
some parsley, chopped finely
some coriander, chopped finely
some fresh mint, chopped finely
1/2 romaine lettuce, sliced finely
1 large pitta bread, cubed small, fried, cooled

For the dressing:
1 lemon, juice
1 tsp salt
1/2 tsp sugar
1 tsp sumac
1/2 tsp dried mint
1/4 cup olive oil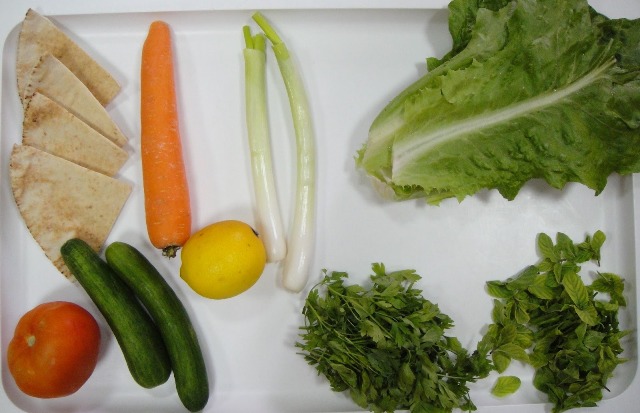 Method :


Layer all the salad ingredients together, topping with the lettuce and the fried bread.
Mix all the dressing ingredients together.
Toss and dress just before serving, to keep the bread from getting soggy.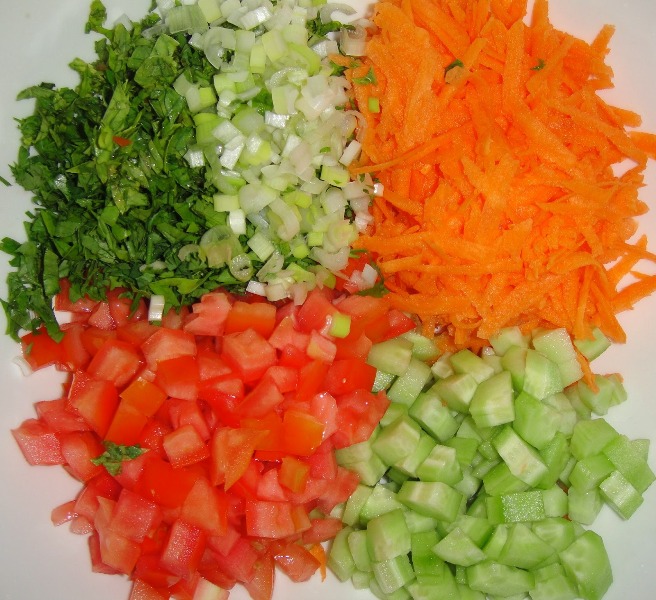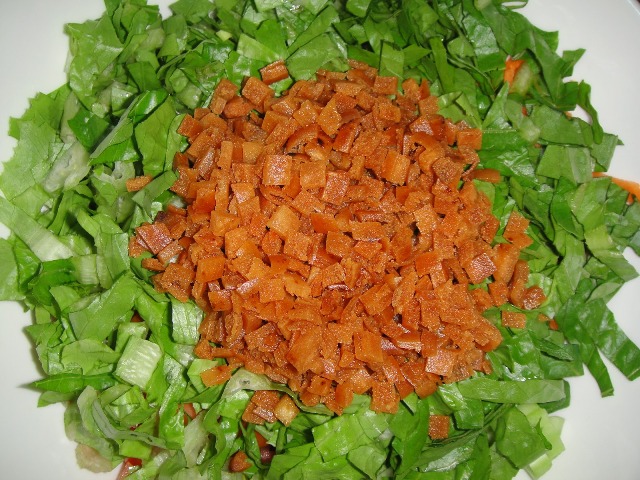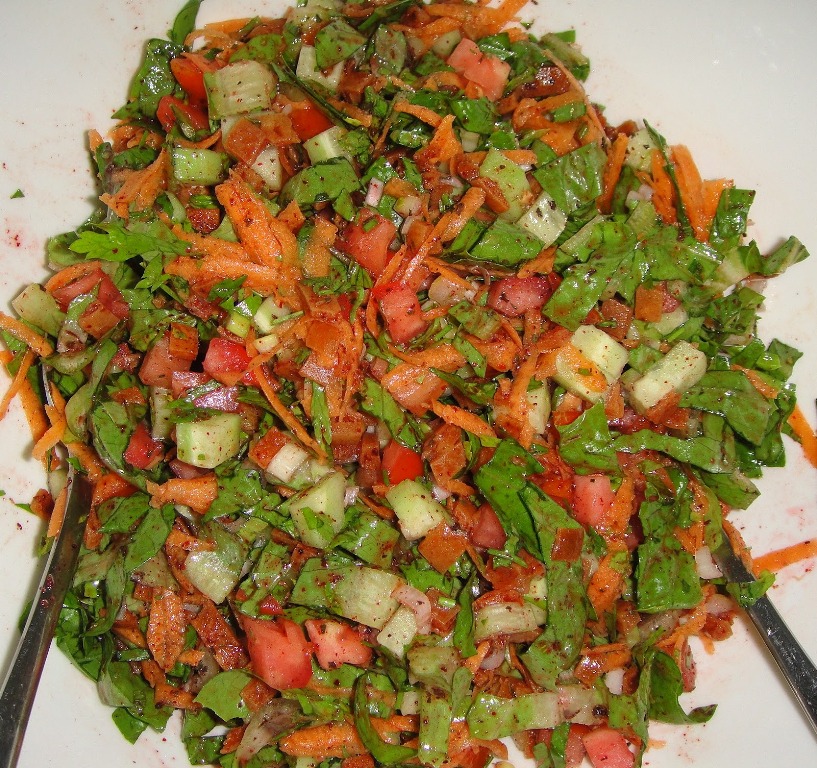 ---