arabic food recipes in english
---
recipe name : couscous salad with fresh mint and pistachios recipe . add by : Maryam Mohammed . recipe date : 24/04/2015.
---
how to make best easy homemade couscous salad with fresh mint and pistachios recipe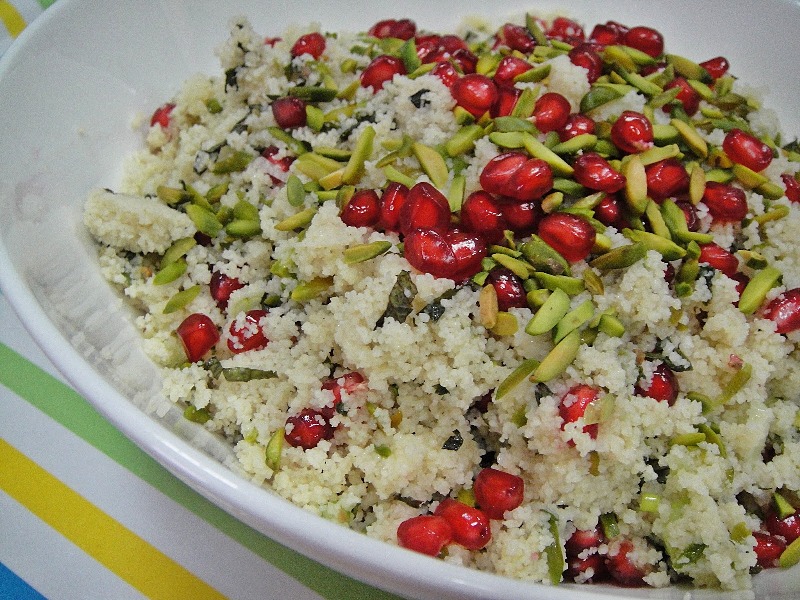 couscous salad

Ingredients :

1 cup couscous
1 cup water, boiling
1 pomegranate, seeded
3/4 cup pistachio slivers
1/2 cup fresh mint leaves, chopped
1-2 spring onions, sliced
1/4 cup olive oil
1 lemon, juice
1 tsp salt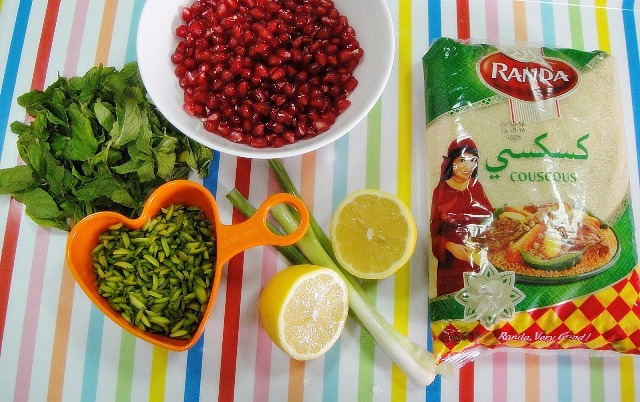 Method :

Place the couscous in a medium-sized bowl.
Pour the hot water over the couscous, stir once, then immediately cover the bowl with plastic wrap and set aside for 5 to 10 minutes.
In a small frying pan, dry toast the pistachio slivers over medium-low heat, shaking constantly, until golden brown.
Remove the plastic wrap from the couscous. Use a fork to gently fluff up the grains.
Stir in the pomegranate seeds, the cooled pistachio slivers, mint, and green onion.
Add the olive oil, lemon juice, salt and pepper, to taste, and stir to combine.
Serve sprinkled with extra pomegranate seeds, toasted pistachio, and lemon wedges.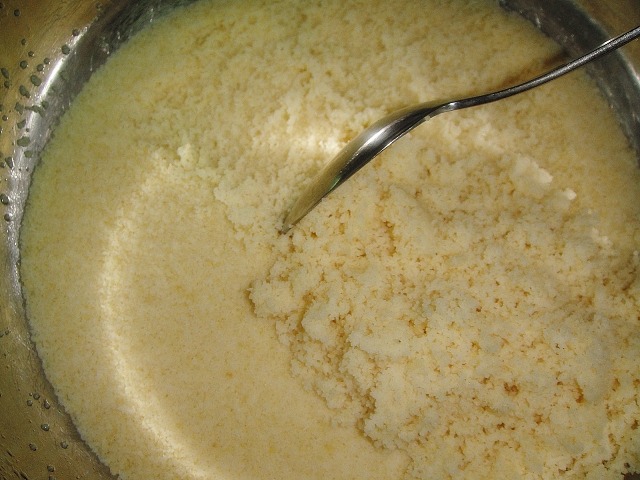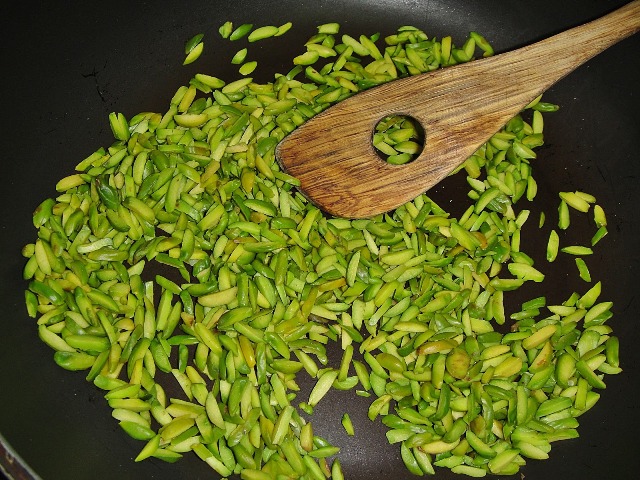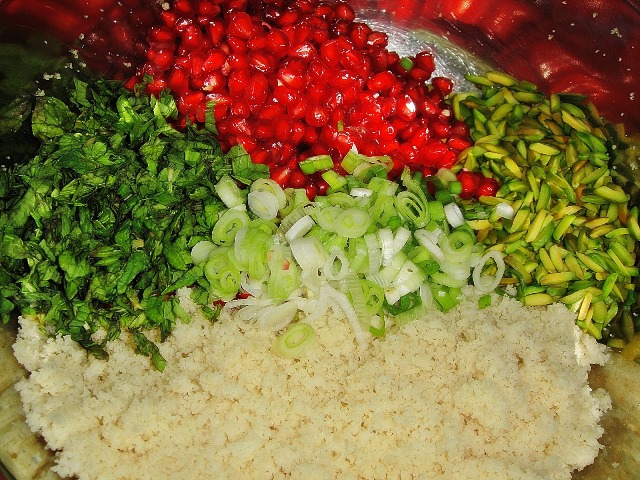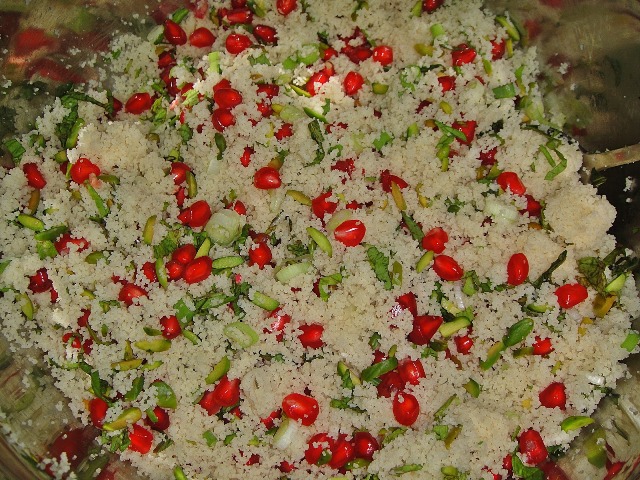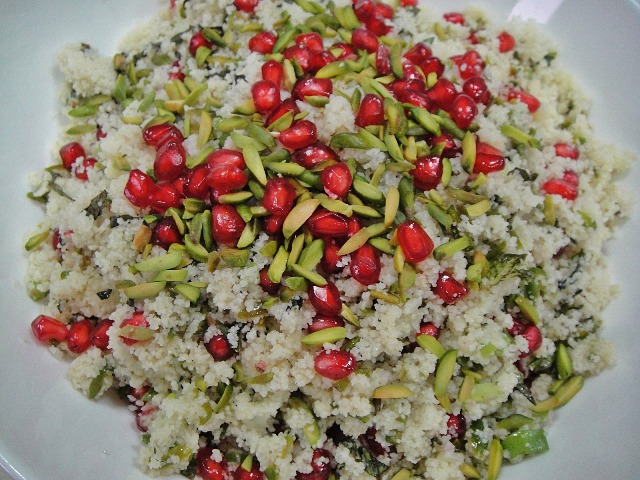 ---