middle eastern vegetable vermicelli soup recipe
By: majodah
Recipe date: 11/11/2014
middle eastern vegetable vermicelli soup recipe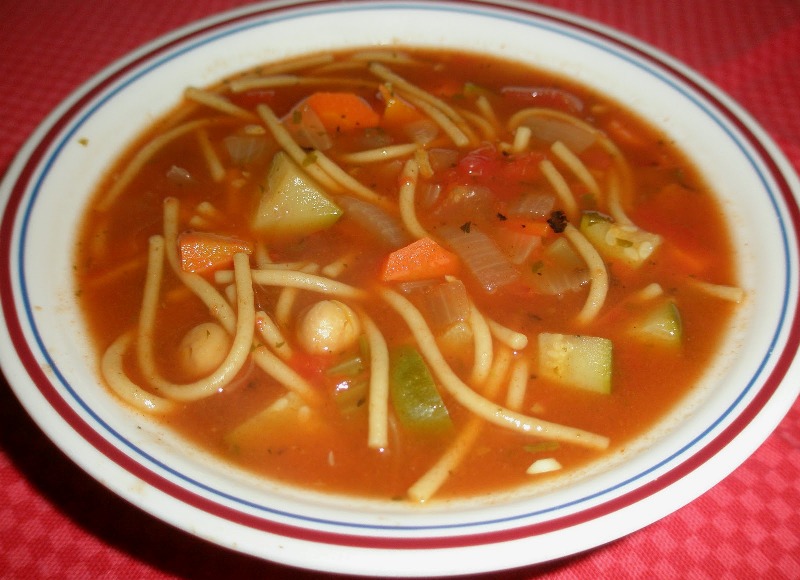 Ingredients:

2 Tbsp. olive oil
1/4 cup onions, finely chopped
1 kg beef, bone-in (any cut is fine)
2 Tbsp. tomato paste
8 cups water
1/4 cup celery, finely chopped
1 red bell pepper, finely chopped
1 zucchini, finely chopped
1 large carrots, peeled and finely chopped
2 tomatoes, finely chopped
2 tsp. fresh cilantro, chopped
1/2 cup brown lentils
1/2 cup chickpeas canned or cooked
1/2 cup all-purpose flour
1 cup plain yogurt
Salt and pepper
1/2 cup short vermicelli
1/4 cup fresh cilantro leaves



Method:

-In a skillet, heat the oil over medium-high heat and saute the onions until they become transparent.
-Rinse the meat well and pat dry. Add the meat and tomato paste to the onions, stirring occasionally for 10 minutes.
-Pour in the water and simmer for 15 minutes, until it starts bubbling.
-Add the lentils and chickpeas and simmer until al dente.
-Add the celery, red bell pepper, carrots, tomatoes, and chopped cilantro. Simmer on low heat for 30 to 40 minutes.
-In a mixing bowl, combine some of the stock from the pot with plain yogurt and all-purpose flour and mix well. Gradually add the mixture to the soup while stirring. Season with salt and pepper. Simmer on low heat until it starts bubbling.
-Add the cilantro leaves and short vermicelli. Cook until pasta is fully cooked.

-This soup can be prepared with chicken and rice instead, following the same steps.