homemade okra soup recipe
By: majodah
Recipe date: 11/11/2014
homemade okra soup recipe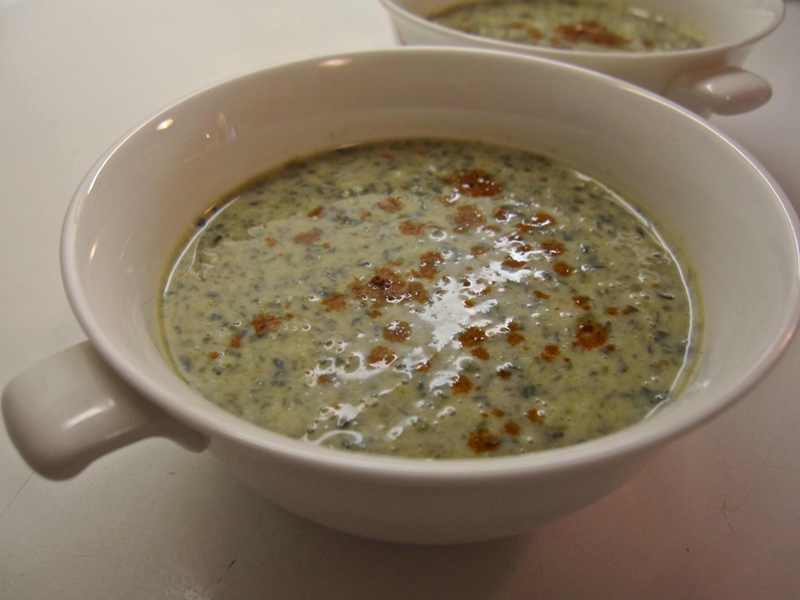 Ingredients:

2 Tbsp ghee
1 Onion, finely chopped
3 Garlic cloves, finely chopped
1/4 Cup green coriander, chopped
1/2 Kg large okra, deiced
8 Cups chicken broth
2 tsp lemon juice
1 tsp dried coriander powder
Salt and pepper



Method:

-Heat ghee in a large pan over medium heat
-Add onions and 2 garlic cloves, stirring for about 5 minutes.
-Add coriander, okra, and stir.
-Add broth, lemon juice, and seasoned with salt and pepper.
-When the soup starts to boil, reduce heat, cover and leave for 30 minutes, or until done.
-Heat the remaining ghee in a frying pan over medium heat, add garlic, dried coriander and rotate until it becomes a golden color.
-Add garlic mixture to the okra, cover directly to get the flavor and smell of garlic and coriander.
-Put the mixture in a blender and beat until liquid becomes thick.
-Heat the mixture, and leave for 5 minutes to boil again and serve warm.