apple jam recipe
By: lucy
Recipe date: 19/04/2015
how to make easy apple jam recipe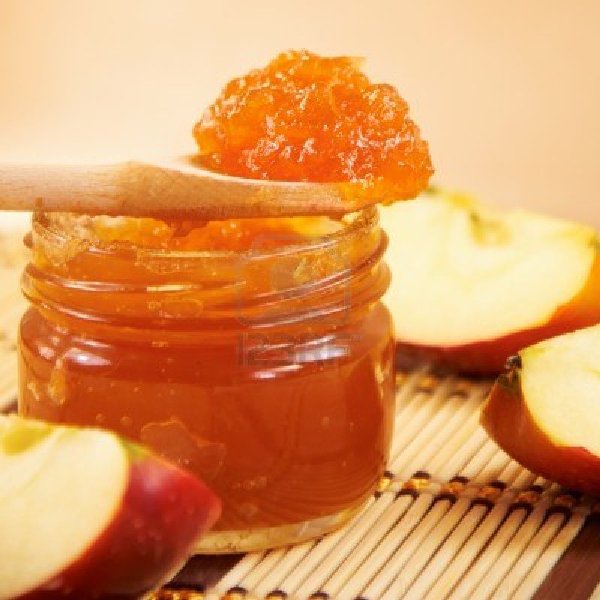 apple jam


Ingredients :


1kg peeled, cored, and chopped apples
250ml water
1 tablespoon lemon juice
2 (13g) sachets pectin
1.75kg caster sugar
2 teaspoons ground allspice
2 teaspoons ground nutmeg
100g dark brown soft sugar


Method :


Sterilise jars and lids in boiling water for at least 10 minutes. Let simmer while making jam.
In a large saucepan, combine apples, water and lemon juice. Cover, and simmer for 10 to 20 minutes, or until apples are soft but not mushy. Stir in pectin, and bring to the boil. Stir in the caster sugar, and continue boiling and stirring uncovered for 1 minute, until sugar is dissolved. Remove from heat, and stir in brown sugar, allspice, and nutmeg.
Quickly fill jars to within 1cm of the top. Wipe rims clean, and top with lids. Process jars in boiling water for 10 minutes to seal.