bechamel chicken pasta recipe
By: umm ali
Recipe date: 09/11/2014
bechamel chicken pasta recipe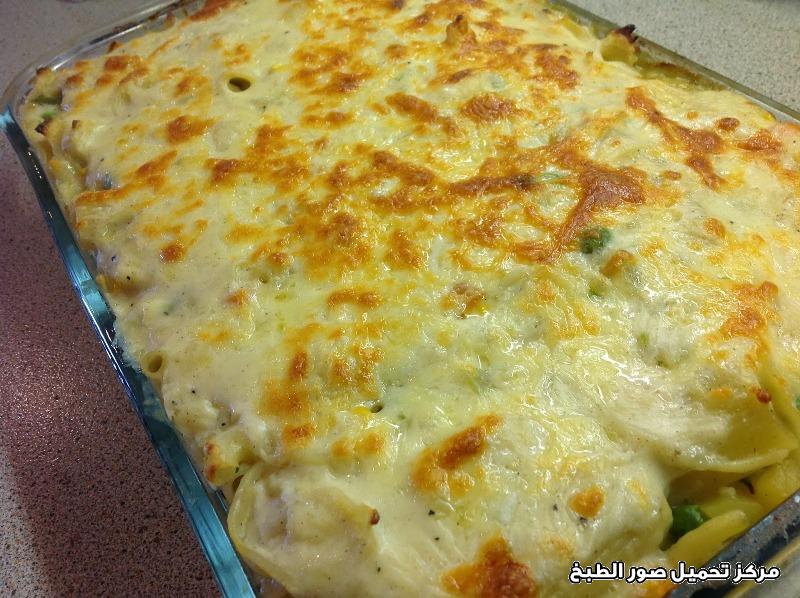 Ingredients:

8 cups water
1 large onion (halved)
1 medium carrot (large pieces)
1 celery stick (large pieces)
1 bay leaf
2 whole cardamom pods
2 cloves pods
Salt and pepper
1 kg chicken (cleaned)

Ingredients for the pasta:
1 tablespoon oil
4 tablespoons butter
4 tablespoons shredded mozzarella cheese
4 tablespoons flour
2 cups milk
1 cup heavy cream
1 cup chicken stock
1 tablespoon tomato sauce
1/2 kilo boiled Penne pasta


Method:

Method for the chicken:
- Place water in a pan over medium high heat.
- Add onion, carrot, celery, bay leaf, cardamom and clove pods, along with the chicken. Let boil.
- Season with salt and pepper.
- Reduce heat and cook for about 45 minutes.
- Remove chicken from stock and set aside to cool. Then, pull into small pieces.

Method for the pasta:
- Preheat oven to 180 degrees Celsius.
- Heat oil in a pan, and add the pulled chicken pieces. Stir for a few minutes, then remove from heat and set aside.
- Melt butter in a saucepan over medium heat, stir in flour for two minutes.
- Add the liquids (milk, heavy cream, chicken stock),with continuous whisking with a hand mixer until thickened.
- Add the tomato sauce and mix in with bechamel. Set aside.
- Mix half of the bechamel mixture with the cooked pasta.
- Spread half the pasta mixture into baking dish.
- Mix the pulled chicken pieces with the mozzarella and place over the pasta.
- Top with the rest pasta mixture. Pour the rest of the bechamel sauce over the pasta.
- Bake in the oven for about 45 minutes or until golden brown.
- Serve warm.