tabbouleh lebanese salad recipe
By: umm ali
Recipe date: 09/11/2014
tabbouleh lebanese salad recipe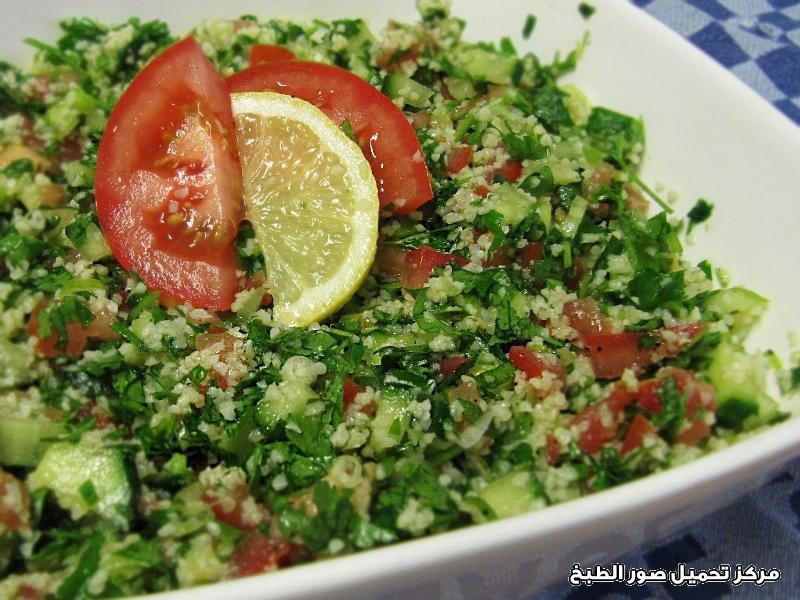 Ingredients:

1/2 cup fine cracked wheat
4 cups parsley,stems removed,finely chopped
1/3 cup lemon juice
1 teaspoon salt
8 green onions (scallions, spring onions), white parts only, finely chopped
1/4 teaspoon ground cinnamon
1/3 teaspoon ground cumin
1/8 teaspoon ground red pepper
1 large tomato, finely diced
4 tablespoon olive oil
1/3 cup fresh mint, finely chopped
2 hearts romaine lettuce
Salt and black pepper to taste

Method:

- Pick stones from bulk cracked wheat before using.
- Rinse with cold water.
- Drain and set aside.
- Rinse the parsley and pat dry before chopping.
- In a medium bowl, combine all the ingredients except the lettuce and mint.
- Let the salad stand in the refrigerator for 1 hour to absorb the flavors.
- Add the finely chopped mint before serving.
- Toss and taste for extra seasoning.
- Serve on a bed of lettuce.