chicken with vegetables and chickpeas maraq
By: omani girl
Recipe date: 10/11/2014
chicken with vegetables and chickpeas maraq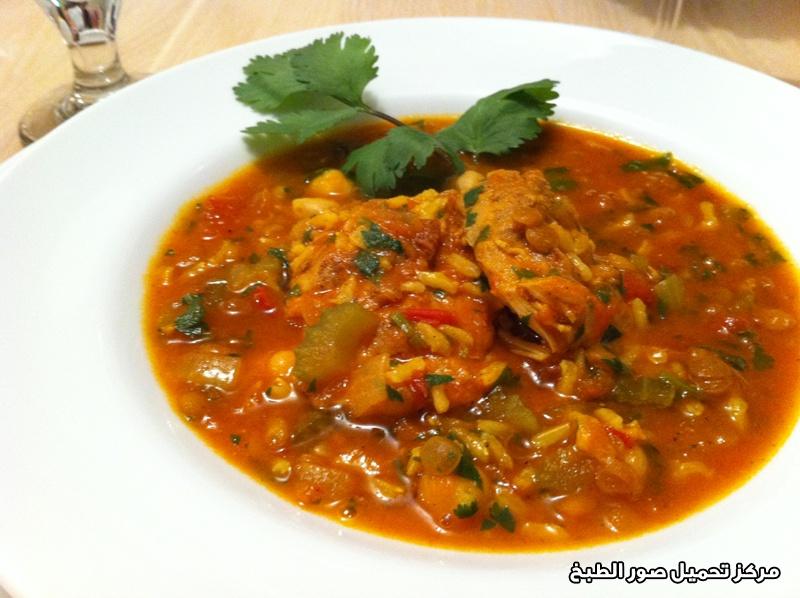 Ingredients:

2 tablespoons ghee

1 medium onion or 125 g, chopped

1 whole chicken, skinned, cut into 8 pieces

2 cloves garlic, crushed

2½ tablespoons omani mixed spicess

2 medium tomatoes or 300 g, peeled and diced

2 tablespoons tomato paste

2 dried limes, cut into halves

2 cubes Chicken Bouillon

½ cup coriander leaves or 35 g, jiljilan, chopped

5 cups water or 1250 ml

1 tin canned chickpeas or 400 g, dingo, drained

1 medium potato or 250 g, peeled and cut into large cubes

2 baby zucchini or 200 g, cut into large cubes

1 medium carrot or 150 g, peeled and cut into large cubes


Method:



Heat the ghee in a large pot, cook onions for 4-5 minutes or until they become golden in color.

Add chicken and cook for 5 more minutes. Add the garlic, Omani mix spices, tomatoes, tomato paste, dried lime, Chicken Bouillon cubes and coriander. Stir for 2 minutes.

Add water and bring to boil then simmer for 10 minutes. Add chickpeas, potatoes, baby zucchinis and carrots. Bring to boil and simmer on low heat with occasional stirring for 20 minutes or until chicken and vegetables are cooked.