chicken majboos rice omani food recipe
By: omani girl
Recipe date: 10/11/2014
chicken majboos rice omani food recipe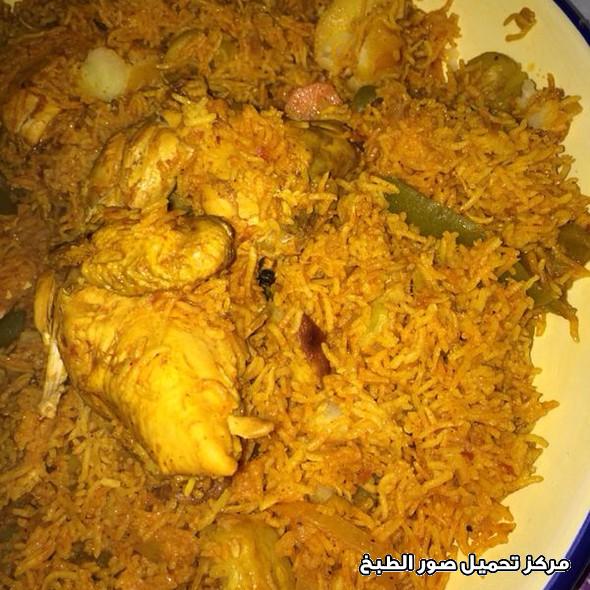 Ingredients:

3 tablespoons ghee

3 medium onions or 375 g, chopped

1 whole chicken or 1 kg, cut into 8 pieces

5 cloves garlic, crushed

3 tablespoons omani mixed spicess

3 medium tomatoes or 450 g, peeled and diced

1 tablespoon tomato paste

3 cubes Chicken Bouillon

2½ cups water or 625 ml

2½ cups basmati rice or 500 g, washed and drained


Method:


Heat the ghee in a large pot, add and cook onion for 3 minutes or until they become tender. Add chicken pieces and fry for 7-8 minutes or until they change in color. Add garlic, Omani mix spices and turmeric powder. Stir then add tomatoes, tomato paste and Chicken Bouillon cubes. Stir for 2 minutes. Cover and simmer over low heat for 30 minutes or until chicken is almost cooked.

Add water, bring to boil then add the rice, stir and cover. Simmer over low heat for 25 minutes or until rice is cooked.