homemade chicken corn soup recipe
By: Marie
Recipe date: 11/11/2014
homemade chicken corn soup recipe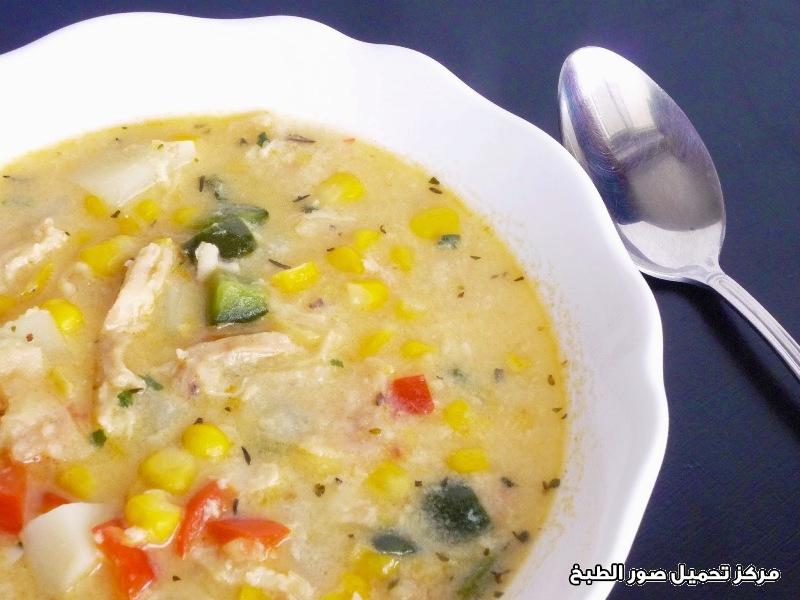 Ingredients:

3 (3 pound) whole chicken

4 cups diced celery

2 cups chopped onion

1 teaspoon salt

3 cups all-purpose flour

3 cups frozen corn

salt to taste

ground white pepper, to taste

1 tablespoon dried parsley



Method:


Place chicken, celery and onion into a large stock pot and cover with water. Bring to a boil, then simmer for 2 hours or until chicken has fallen from the bone.

Remove chicken from the pot and set aside to cool. Remove 2 cups of the chicken broth and set aside to cool also. When chicken is cool enough to handle, remove and discard skin and bones. Chop chicken meat and return to the stock pot.

In a food processor, combine the flour with 1 teaspoon of salt. Put the lid onto the processor and slowly pour chicken broth through the opening in the lid while the machine is processing, until the dough forms a ball. You may not need to use all of the reserved broth. Remove dough from the food processor and set aside to rest for 20 minutes. Return any unused broth to the stock pot.

On a lightly floured surface, roll out the dough to 1/4 inch thickness. Cut into thin strips and then cut the strips into pieces to form short thin noodles. Bring the broth back up to a boil and add noodles and the corn. Cook for another 10 minutes or until noodles are firm. Add salt and pepper to taste. Serve hot garnished with parsley flakes.