homemade hearty chicken soup recipe
By: Jeannine
Recipe date: 11/11/2014
homemade hearty chicken soup recipe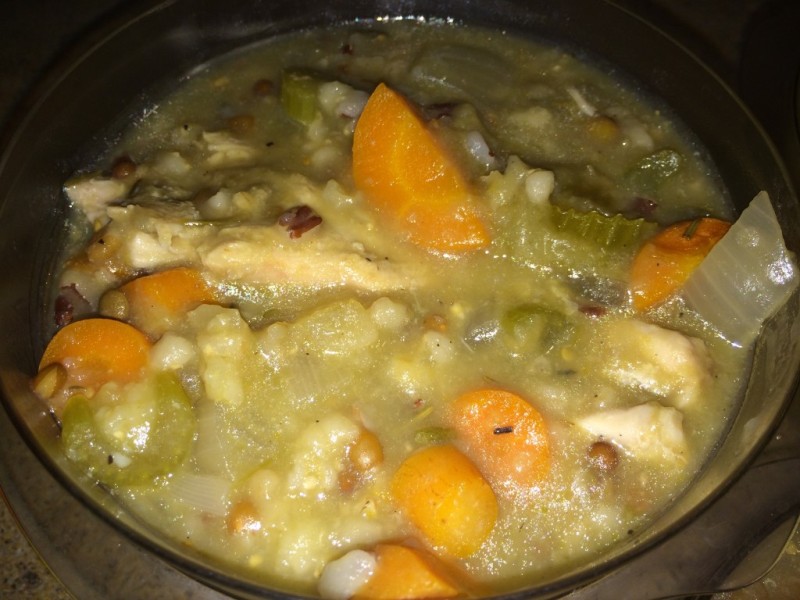 Ingredients:

1 (2 to 3 pound) whole chicken

5 carrots, chopped

2 onions, chopped

3 stalks celery, with leaves, minced

2 cubes chicken bouillon

1 red bell pepper, diced

1 (15 ounce) can sweet corn

3/4 cup barley


Method:


Clean chicken thoroughly in fresh, cold running water and remove giblets. Remove as much excess skin from bird as possible and discard. With the force of your hands, add pressure to the back bone of the chicken to crush the bones. If you crack the legs at the joints it will release the cartilage which will add more flavor to the soup. Place crushed chicken and giblets into a large stock pot.

Using a food processor, grate 2 carrots, 1 onion, and all of the celery. Add to stock pot and cover chicken with water. Place the remaining carrots and onions that were not grated, bouillon cubes and red bell pepper into the pot. Bring to a boil for 5 minutes and then simmer for one hour.

Add barley and continue to cook for another hour.

Remove from heat and carefully remove the chicken and giblets from the pot; placing them into a large, clean shallow bowl. Pull the meat from the chicken and dice. Return chicken meat to pot and add sweet corn. Can be served immediately or refrigerated or frozen for later use.