homemade cabbage soup vegetables recipe
By: majodah
Recipe date: 11/11/2014
homemade cabbage soup vegetables recipe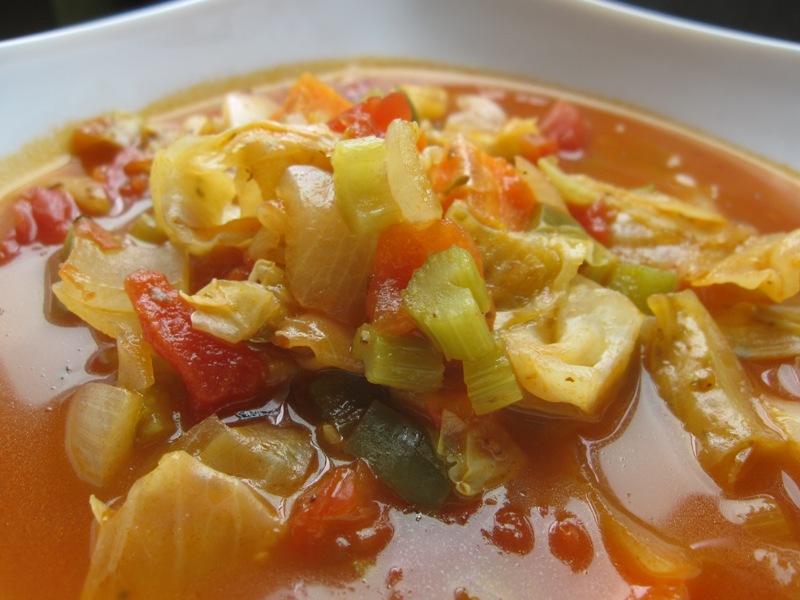 Ingredients:

2 tablespoons olive oil
1 medium onion, diced
1 teaspoon garlic, finely minced
2 celery sticks, diced
2 cups cabbage, shredded
2 cups red cabbage, shredded
1 large carrot, diced
1 red bell pepper, diced
1 green bell pepper, diced
Salt and pepper
2 cups tomatoes, diced
5 cups chicken stock
Chopped parsley for garnish


Method:

- Heat oil in a pan over a medium high- heat, add onions and garlic and stir for about 5 minutes or until translucent.
- Add celery and cabbage and stir till well combined.
- Stir in carrots and bell pepper, season with salt and pepper.
- Add tomato and stock, bring to a boil.
- Reduce heat and simmer for 15 minutes or until tender.
- Serve cabbage vegetable soup hot, garnish with chopped parsley.