homemade creamy potato cheese recipe
By: Mona
Recipe date: 11/11/2014
homemade creamy potato cheese recipe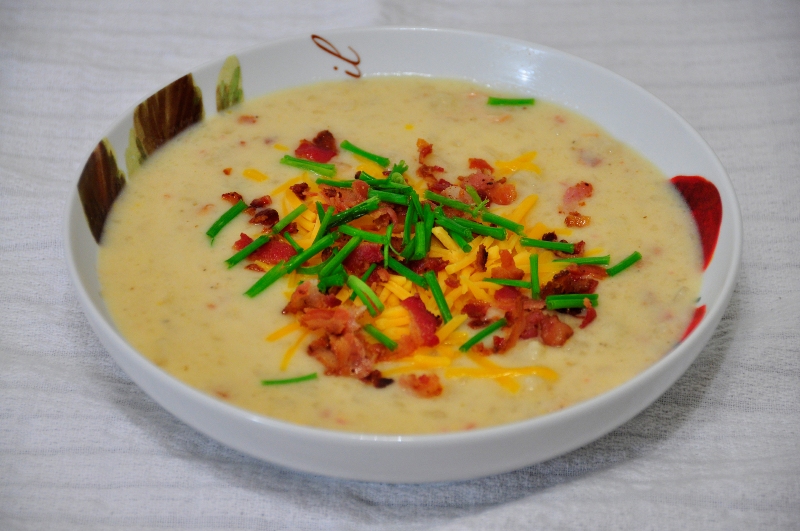 Ingredients:

For soup
1 cup potatoes, peeled and cubed
2 cups chicken stock
Salt
2 tablespoons cooking cream
1/4 cup mozzarella cheese, grated
1/2 cup cheddar cheese, grated

For garnish

1 tablespoon olive oil
1/4 cup onion, finely chopped
2 tablespoons potatoes, boiled and cubed
1 tablespoon fresh coriander leaves, chopped



Method:

For Soup
- Boil potatoes in chicken stock, season with salt.
- Cover and simmer for about 15 minutes or until soft and tender, set aside and let cool.
- Pulse in an electric mixer until thickened, mix in cream and cheese.
- Return mixture to pot over medium heat, don?t bring to a boil.

For garnish
- Heat oil in a saucepan over a medium heat, stir in onion till golden color.
- Add potatoes and coriander and stir, season with salt and pepper.
- Serve potato soup warm, garnish with potato-coriander mixture.