homemade moroccan harira recipe
By: morocco girl
Recipe date: 11/11/2014
homemade moroccan harira recipe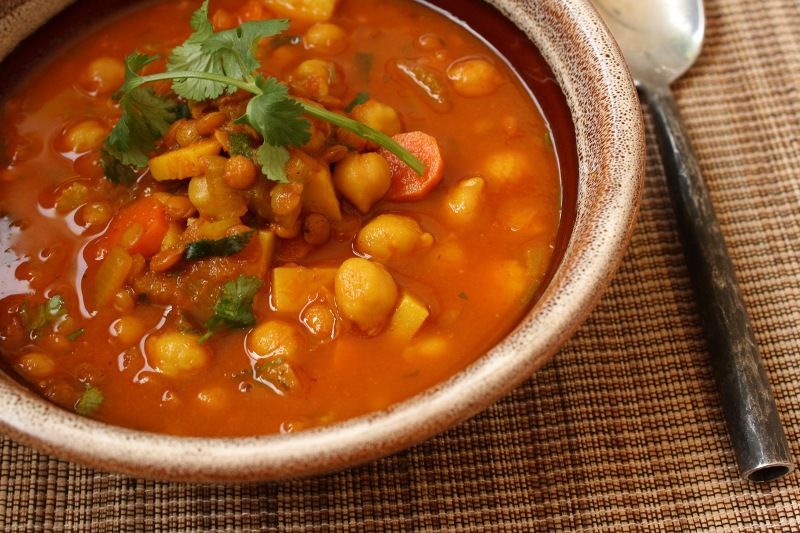 Ingredients:

1 Onion, medium size
1/2 Cup cilantro leaves
1 Tomato, large size
1/4 Cup parsley leaves
4 Celery sticks
2 Tablespoon olive oil
2 Tablespoon tomato paste
Salt and pepper
1 teaspoon ginger powder
1/2 Kilo beef, cut into small cubes
10 Cups water
1 Cup brown lentils
1 Cup chick-peas, canned
1/2 Cup flour



Method:

- Blend onion, cilantro, tomato, parsley and celery in an electric mixer until smooth.
- Heat oil in a large pot over medium heat. Stir in onion mixture and tomato paste for 3 minutes, season with salt, pepper and spices.
- Add beef cubes, stir in 9 cups water, bring to a boil, and remove scamp.
- Reduce heat, cover and let simmer until meat is almost done.
- Stir in lentils and chick-peas, cover and let simmer until lentils are tender and meat is fully cooked. (Add more water if needed).
- Mix four with the remaining cup of water, add it gradually to the mixture, stir constantly until soup thickened.
- Serve Harira soup and garnish with chopped parsley.