homemade pizza soup recipe
By: afnan
Recipe date: 12/11/2014
homemade pizza soup recipe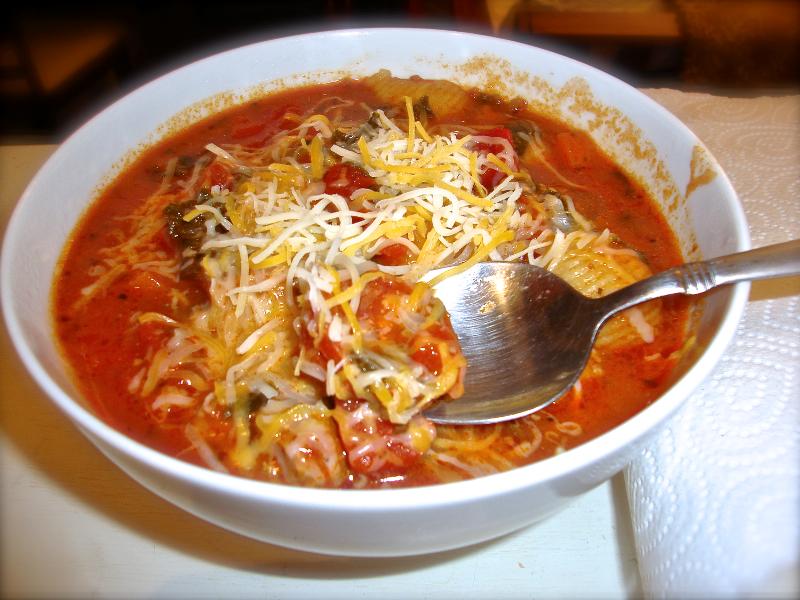 Ingredients:

2 Tbsp olive oil
1 cup chopped onion
2 garlic clove, finely chopped
1 cup green pepper, chopped
1 cup mushroom, sliced
1 cup zucchini, sliced
3 cups meat stock
2 cups Italian tomato, chopped
1 cup pizza sauce
½ cup cooked sausage
½ tsp pizza seasoning (oregano-basil-thyme)
½ cup shredded mozzarella cheese



Method:

• Heat oil in a sauce pan, add onion, garlic, pepper, mushroom and zucchini, stir for few minutes
• Add-up stock, chopped tomato, pizza sauce, sausage, and seasoning.
• Simmer for 10 minutes.
• Ladle and decorated with shredded cheese.

Suggestions:

- You may add green pepper.
- You may add salami or cooked ground meat or cooked chicken parts,
- You may add pizza dough circles (cooked before) ladle the soup over it or French bread cuttings garnished and put it in the bottom of the plate and baked then put the soup over it and serve.
- Decorated with basil or pizza spices.
- Make pizza sauce.