iraqi semolina kibbeh recipe
By: Maryam Mohammed
Recipe date: 20/04/2015
how to make easy homemade iraqi semolina kibbeh recipe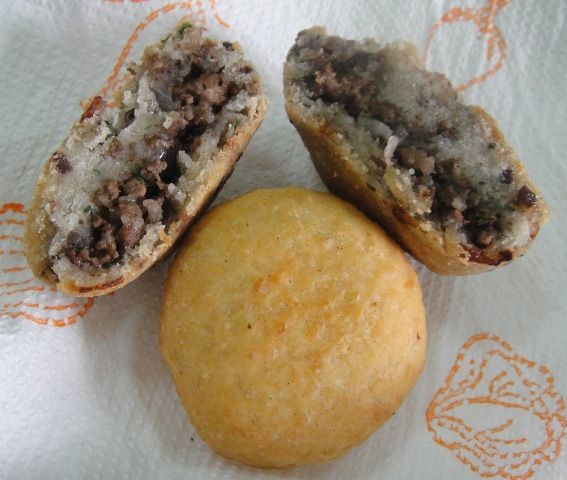 iraqi semolina kibbeh


Ingredients :

For the Filling:
450g minced meat
2 medium onions, chopped
1 tsp salt
1/2 tsp black pepper
1/2 tsp cinnemon
1 tsp alspice
1/4 tsp chilli
1/2 bouquet parsley, leaves chopped

For the Dough:
2 cup rice, ground
4 cup fine semolina
3 tsp salt
water, accordingly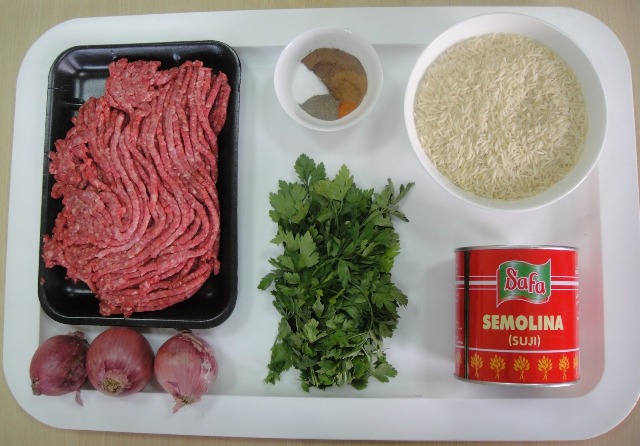 Method :


Heat a pan and ad the minced meat, keep turning over with a wooden spoon to allow the meat to brown evenly.
When any trace of red had gone from the meat, add the chopped onions and all the seasonings and spices.
Keep cooking another 10 to 15 mins, until the meat is well browned and the onions have wilted.
Set aside to cool enough to handle.
Stir in the chopped parsley.

To make the dough, mix by hand the ground rice, semolina, and salt, just enough to distribute the components.
Then slowly add water by handfuls, mixing and kneading after each addion, until a firm and elastic dough is formed.

To make the kubba, it is easier to lightly oil the palm of your hands.
Take a walnut-sized ball of dough and flatten it on your palm, keeping the piece intact.
Place a teaspoonful of the filling in the center of the dough .
Begin to close the edges around the filling to securely seal it in.
Make sure there are no holes in the dough, as these are intended for boiling, the holes will release the filling in the water or soup, making the dish look like a mess.

At this stage you make place the kubba eavenly spaced in a tray covered with cling film and freeze for future use.
The kubba may be fried and served as a side dish, or you may pop them in a soup to add substinance and make the soup more interesting.