iraqi fattoush salad recipe
By: Maryam Mohammed
Recipe date: 22/04/2015
how to make easy homemade iraqi fattoush salad recipe with dressing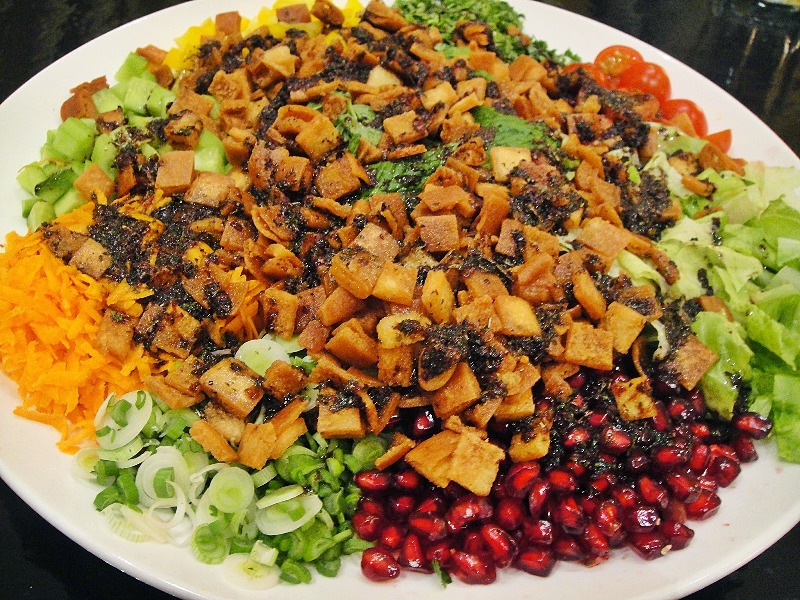 iraqi fattoush salad


Ingredients :

1 cup cherry tomato, halved
1 red or yellow capsicum, medium dice
2 small cucumbers, medium dice
2-3 spring onions, thinly sliced
1 large carrot, roughly grated
1 cup pomegranate arils
2 cups roughly chopped lettuce
1 cup chopped fresh coriander
1/2 cup whole mint leaves
1/2 cup radishes, thinly sliced
2 small Lebanese pita bread, diced and fried

Dressing:
3 tsp sumac
2 tsp dried mint
1 tsp sugar
1 1/2 tsp salt
4 Tbsp pomegranate molasses
2 Tbsp water
2 garlic cloves
6 Tbsp olive oil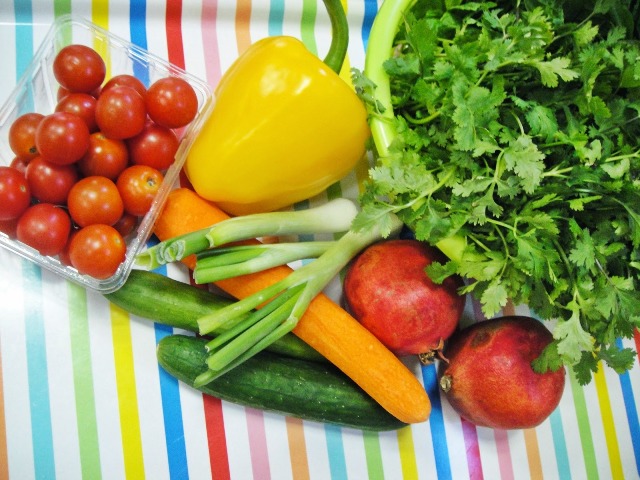 Method :


Combine all the salad ingredients in a large bowl, ending with the fried pita bread.
Make the dressing: peel the garlic cloves and lay a chef's knife on the flat side over the garlic and pound it once and hard to bruise it.
Put the cloves in a jar and add the remaining dressing ingredients except of the olive oil.
Shake the jar well then add the oil and shake again.
Note that the longer the dressing sits the better the flavors develop. You can make it the day before and store it in the refrigerator.
To serve, fish out the garlic cloves from the dressing and discard.
Pour the dressing over the salad just before serving and toss to coat.
Serve immediately.