chimichurri sauce argentinian recipe
By: camila
Recipe date: 04/06/2015
how to make best homemade easy chimichurri sauce argentinian recipe with pictures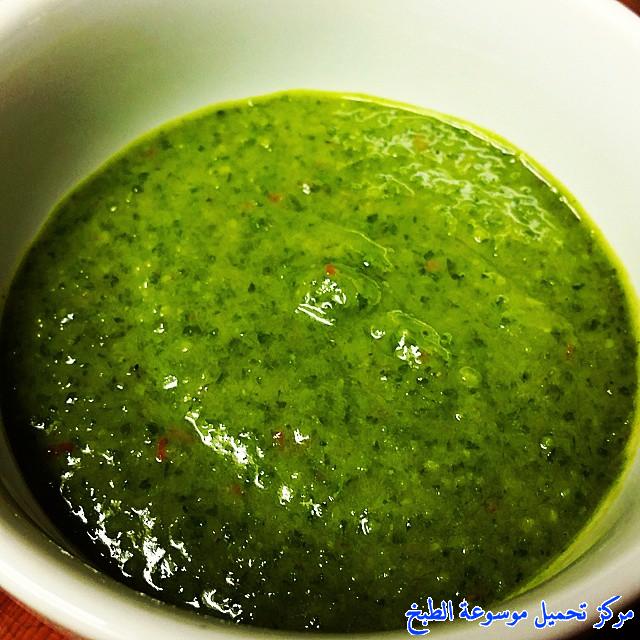 chimichurri sauce

Ingredients :

3 tablespoons kosher salt

1 cup warm water

2 bunches Italian flat leaf parsley

6 cloves garlic

1 cup extra-virgin olive oil

1 cup roasted red peppers, coarsely chopped

2 tablespoons sweet paprika

2 tablespoons chopped fresh oregano

1 tablespoon crushed red pepper

1 teaspoon ground black pepper

1/2 teaspoon ground cumin

1/2 cup distilled white vinegar

2 tablespoons red wine vinegar


Method :





Whisk together the kosher salt and warm water until the salt dissolves, set aside and allow to cool to room temperature. This is called the salmuera.

Combine the flat leaf parsley, garlic, and olive oil in the bowl of a food processor, and pulse several times to chop up the parsley. Add the roasted red peppers, paprika, oregano, crushed red pepper, black pepper, cumin, white vinegar, and red wine vinegar. Continue to pulse the food processor until the ingredients are well combined, but still chunky.

Transfer the sauce into a large mixing bowl, and slowly stir in the cooled salmuera. Cover and refrigerate for 2 hours to allow the salt to mellow. Sauce can be kept refrigerated in an airtight container for 2 weeks.