swedish meatballs recipe
By: intisar almutawa
Recipe date: 03/04/2016
swedish meatballs recipe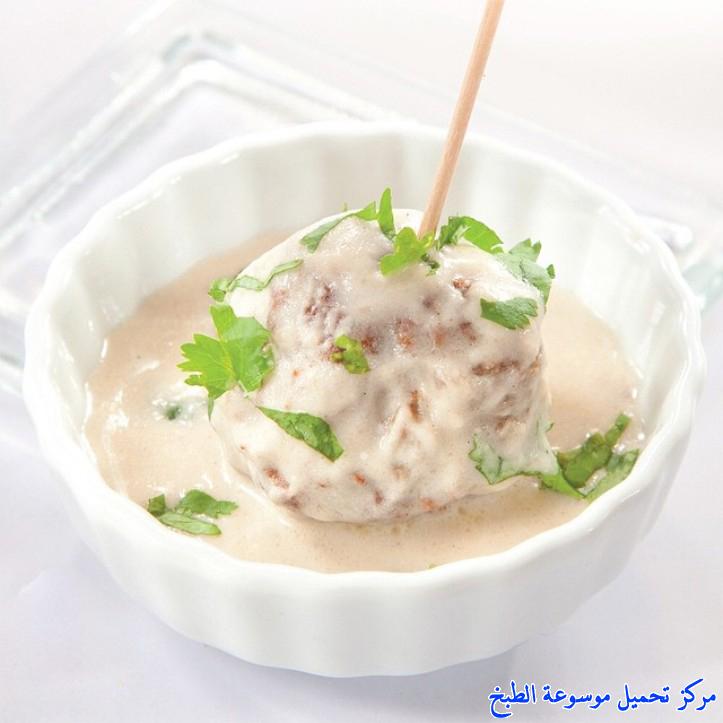 Ingredients:

2 cups minced meat
1⁄2 white onion, chopped
1 tbs. ghee
1⁄4 cup liquid milk
3 slices normal toast
1 egg
1⁄2 tsp. salt
1 tsp. black pepper
1⁄2 tsp. cardamom powder
1⁄2 tsp. cumin
3 tbs. corn oil for frying
2 tbs. chopped parsley for garnish

Sauce:

2 tbs. butter
2 tbs. white flour
2 cups water
1⁄4 cup sour cream
salt, white pepper
1⁄2 tsp. mix spices
1⁄2 tsp. organic vegetable stock


Method :

- Remove crust from normal toast, cut into small pieces and soak in milk.

- Fry onion in ghee until tender, cool, add to the toast w/ milk, add the remaining ingredients, mix for 2 min, and shape into balls with walnut size, fry by batch into 3 tbs. oil, set aside.

- To prepare the sauce: melt butter, add flour and stir until brown color, add water, season with salt, white pepper, vegetable stock and mix spices, add the meatballs and cook for 10 min.

- Remove the meatballs from sauce to the serving plate, add the sour cream to the sauce and mix well, cook for 2 min.