pineapple pizza recipe
By: Maryam Mohammed
Recipe date: 25/07/2023
haw to make pineapple pizza recipe arabic style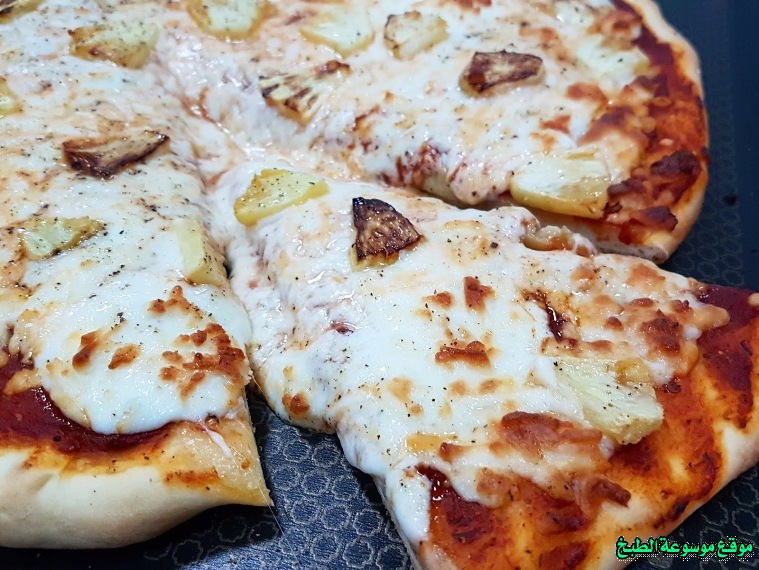 Ananas Pizza

Ananas (or pinapple) most certainly does belong on a pizza. This homemade pizza puts the spotlight on the ananas, and goes the extra mile of roasting the fruit before topping the pizza.
To make the recipe even better, the dough is a 10-20 minute resting type of dough, allowing you to realize the pizza from thought to taste in under an hour.

pineapple pizza ingredients :

For the dough:

2 cups flour
2 tsp instant yeast
1 1/2 tsp sugar
3/4 tsp salt
2/3 cup very warm water
3 Tbsp olive oil

For the topping:

1/2 to 1 cup pizza sauce
2 cups shredded mozzarella cheese
1/2 ananas, peeled and diced

How make pineapple pizza :

Preheat oven to 350F.
Add the sliced fresh ananas to a baking sheet with 1-2 teaspoons of oil. Toss to coat, re-distribute into a single layer, and bake for 20 minutes.

Meanwhile, whisk together the yeast and sugar in the water to dissolve. Put the flour and salt and olive oil in a food processor. Drizzle in the yeast-water as the machine is running. Let the dough form and knead for another minute or two. Dough should form a ball and will be slightly sticky.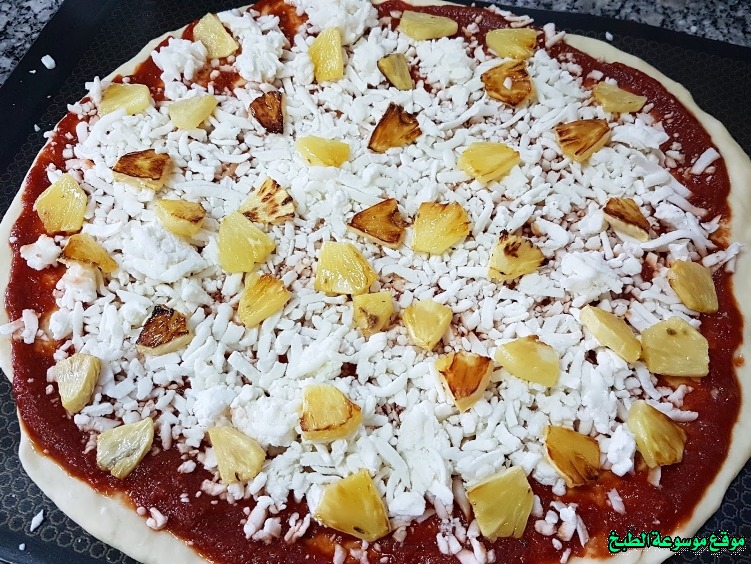 Cover and rest the dough on top of the hot oven for 10-20 minutes.

Stretch and pat dough with floured hands to fill greased 12-inch pizza pan or baking sheet.
Spread with pizza sauce. Top with cheese. Spread roasted ananas over the top.
Bake on lowest oven rack for 12 to 15 minutes, until cheese is bubbly and crust is browned.
Cool just a minute or so before slicing and serving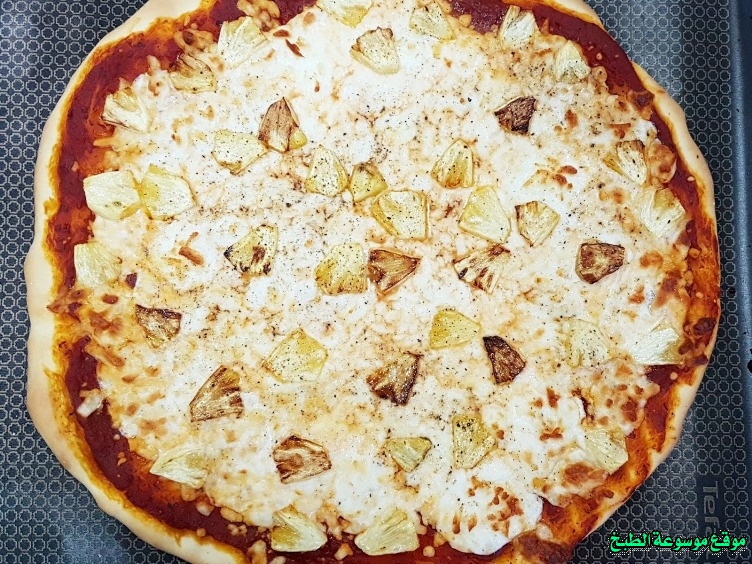 Bon appetit