middle eastern rice pilaf recipe
By: Maryam Mohammed
Recipe date: 26/07/2023
haw to make middle eastern rice pilaf recipe in english at home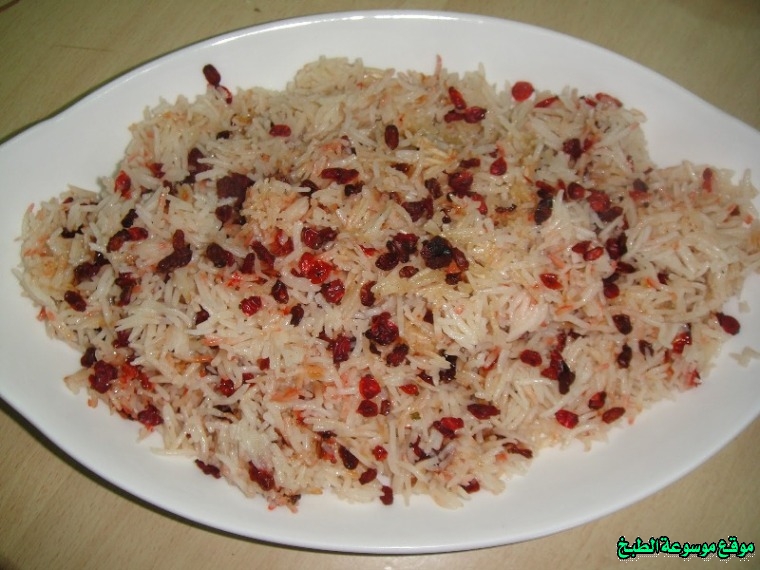 rice pilaf recipe with zarshak shireen
zarshak pilaf, of barberry rice, is seriously good, accompanied by some form of meat, or even by itself with some salad.
This barberry rice is the equivalent of perfume for your taste buds.
It is so simple yet the result is fantastical.
I have eaten this in a restaurant, so this is my adaptation of what I tasted: basically rice, zarshk, and rosewater.
I have come across versions including saffron, nuts, sultanas, and the sort, but it seemed like "perfume overload," if you get what I mean.
The zarshk are zingy and puckeringly tangy, so I added a bit of sugar just to soften the edge of the sourness.
I served this rice with some spicy-sweet grilled shrimps and a fattouche.
rice pilaf ingredients :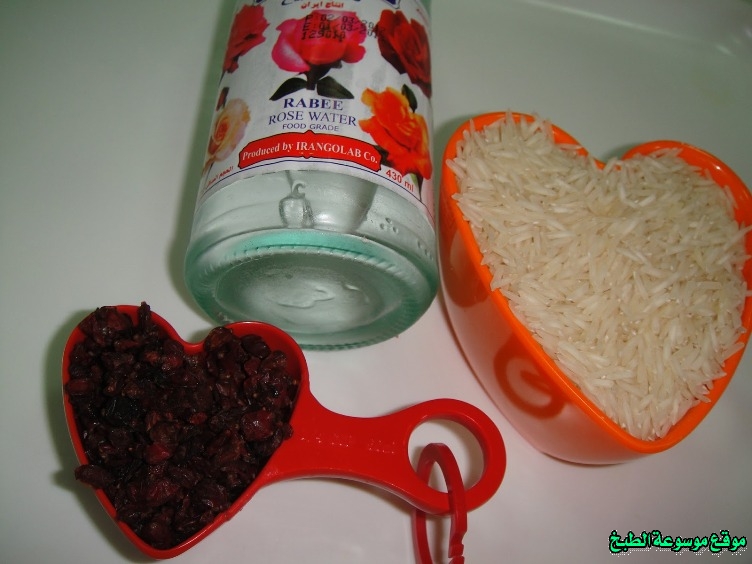 2 tsp ghee
2 cups rice
1/2 cup zarshk
2 tsp salt
2 tsp sugar
2 Tbsp rose water
boiling water
How make rice pilaf :
Rinse well and drain the rice; set aside.
In a pot, melt the ghee (or butter and a dash of oil) over medium-high heat.
Add the rice and barberries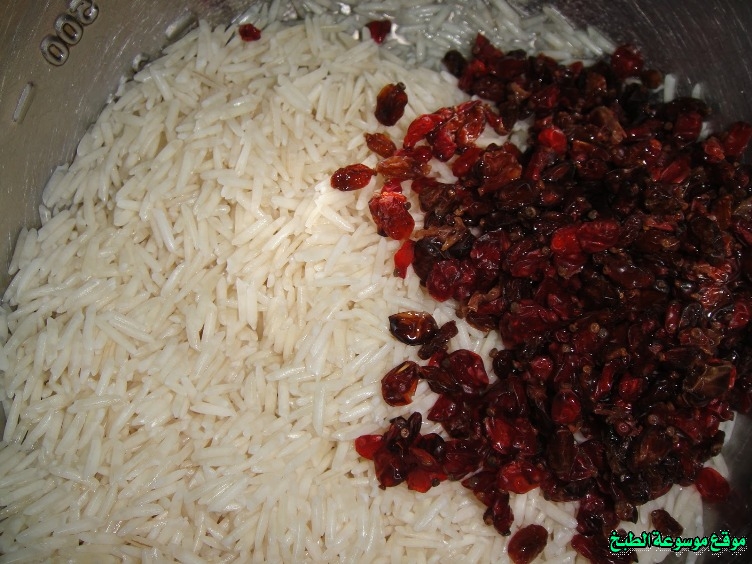 stir for 2 minutes.
Add the salt, sugar, and rosewater.
Add enough boiling water to just cover the rice.
Give it a last stir, cover immediately and set the heat to low.
Let simmer for 20 to 30 minutes until the rice grains are soft and fluffy.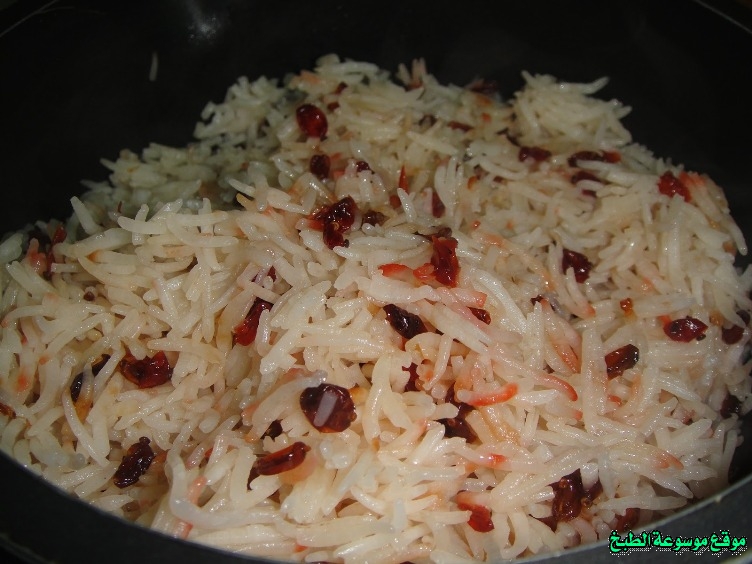 Uncover, fluff with a fork, transfer to the serving dish and serve.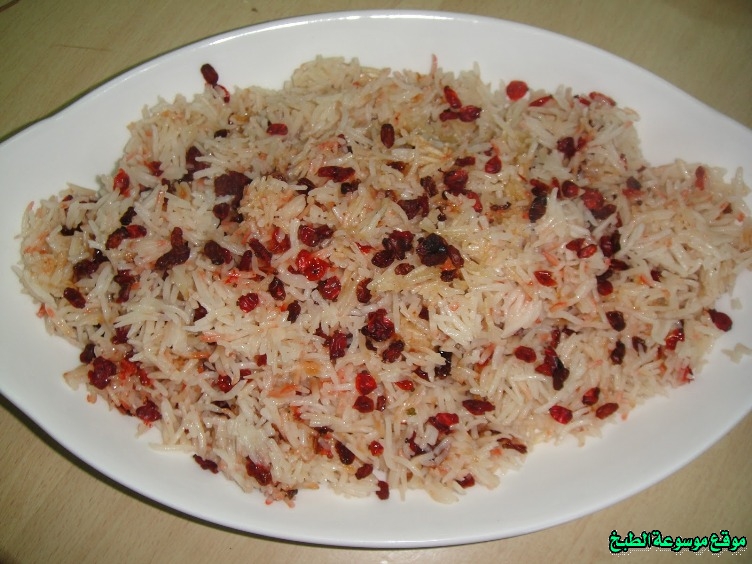 Bon appetit