middle eastern chicken and rice
By: Maryam Mohammed
Recipe date: 28/07/2023
haw to make middle eastern chicken and rice recipe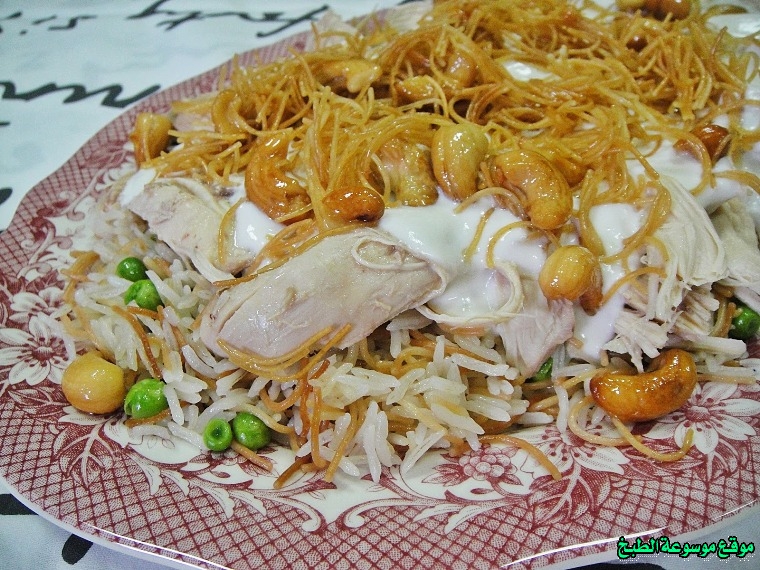 middle eastern chicken and rice dish

chicken and rice middle eastern ingredients :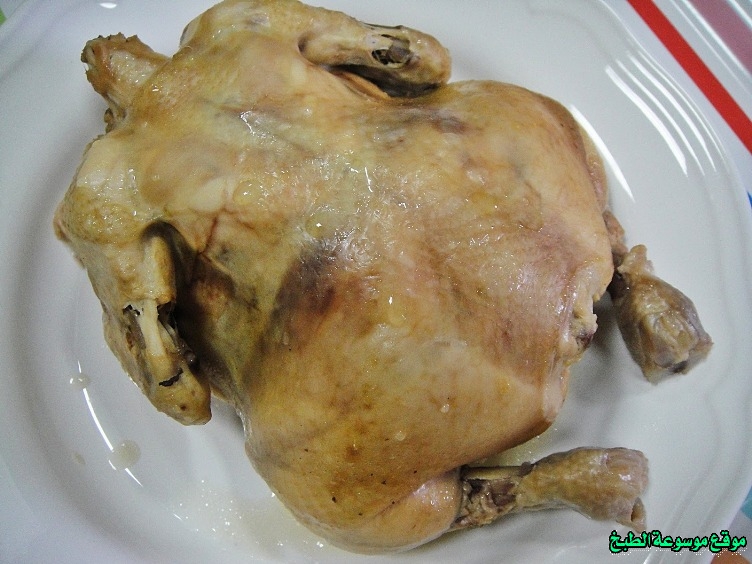 1 whole boiled chicken
2 cups rice, rinsed and drained
3/4 cup vermicelli noodles
1 Tbsp ghee
2 tsp salt
1 1/2 cups frozen peas
2 cups plain yogurt
1 cup mixed fried nuts

Method make chicken and rice middle eastern :

Roughly shred the chicken
discarding the skin and bones
set aside but keep warm.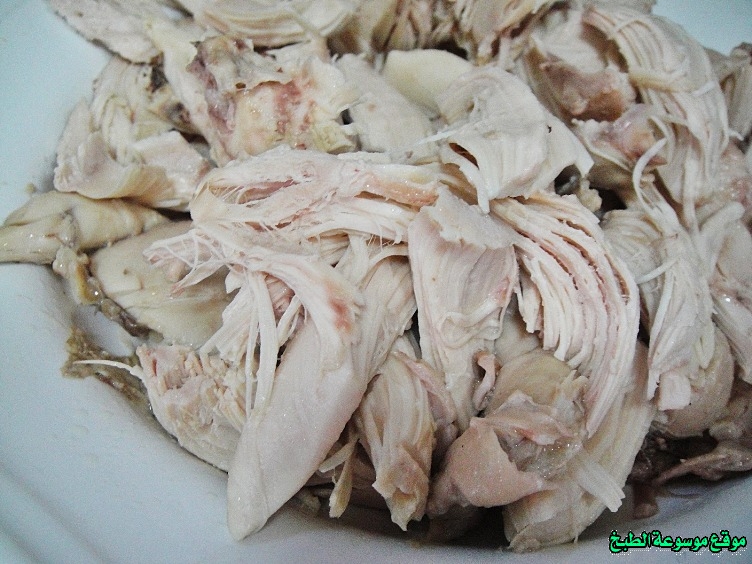 Reserve a half cup of warm chicken broth to stir into the yogurt.
Cook the rice:
Heat the ghee over medium-high heat
add the vermicelli and keep stirring until the color changes from a blond to a deep gold.
Add the rinsed and drained rice
gently stir with a wooden spoon using a folding action to evenly distribute the ingredients.
Add the salt, then the boiled water.

Once the rice begins to boil, immediately turn down heat to low, cover, and leave without stirring or uncovering for 10 minutes
carefully stir in the frozen or thawed peas
cover again and simmer for 10-15 minutes more until the rice is fluffy and the water is absorbed.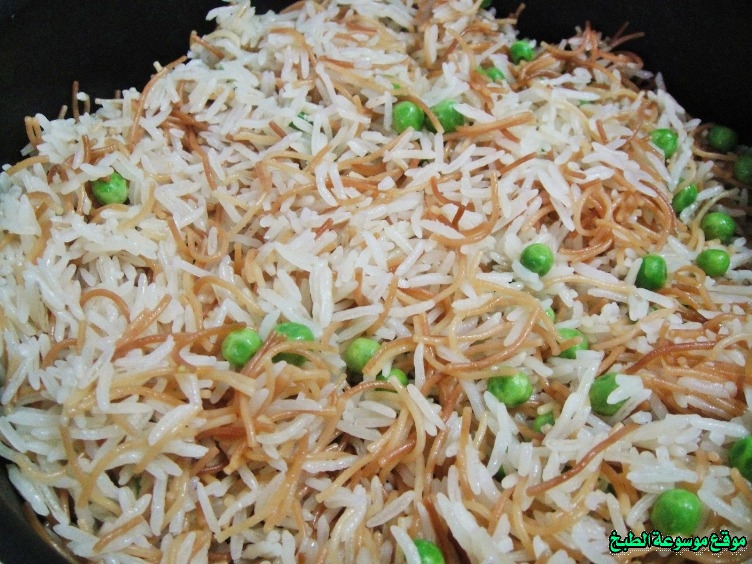 to make the vermicelli garnish
fry it until golden then add a splash of water to soften.
Mix with the nuts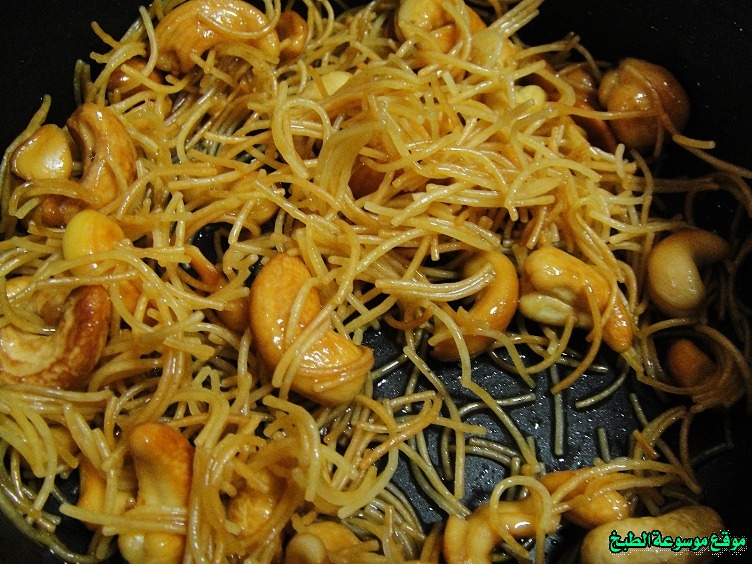 To serve
put a bed of the rice in a large serving dish.
Layer the roughly shredded chicken over the rice
topped with the broth-yogurt mix
and finally garnish with fried nuts and vermicelli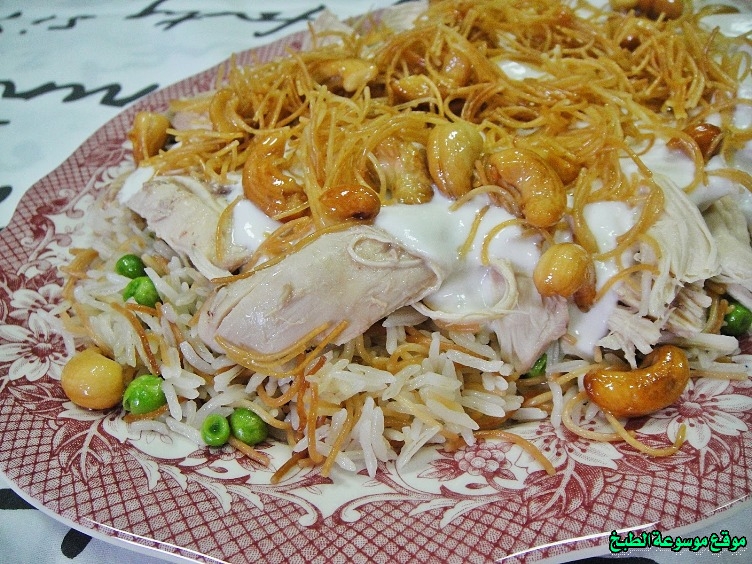 Bon appetit