baked rice with confit tomatoes recipe
By: Maryam Mohammed
Recipe date: 29/07/2023
how to make baked rice with confit tomatoes recipe in english at home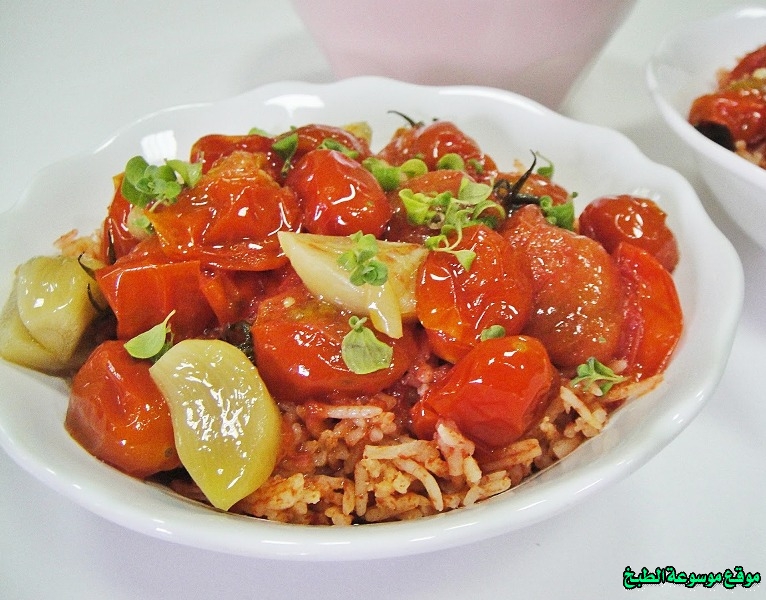 Tomato confit on a bed of tomato rice might be a tomato hater's worst nightmare, but for anyone else it's a game changer.
Never has a meatless meal (vegan no less) been so intensely and acutely flavorsome.
Cherry or grape tomatoes are the way to go here, because the skin envelopes the tomato as a whole, and it remains small enough to make a quick confit.
Meaning that chopped regular tomatoes will not be successful here.
In regards to the garlic, the more the merrier.
It is completely transformed to this literally melt-in-your-mouth mellow sweet delight.
Any pungent sharpness just disappears.
To round off this vegan meal, some rice cooked in tomato paste for a double-tomato threat.
baked rice with confit tomatoes ingredients :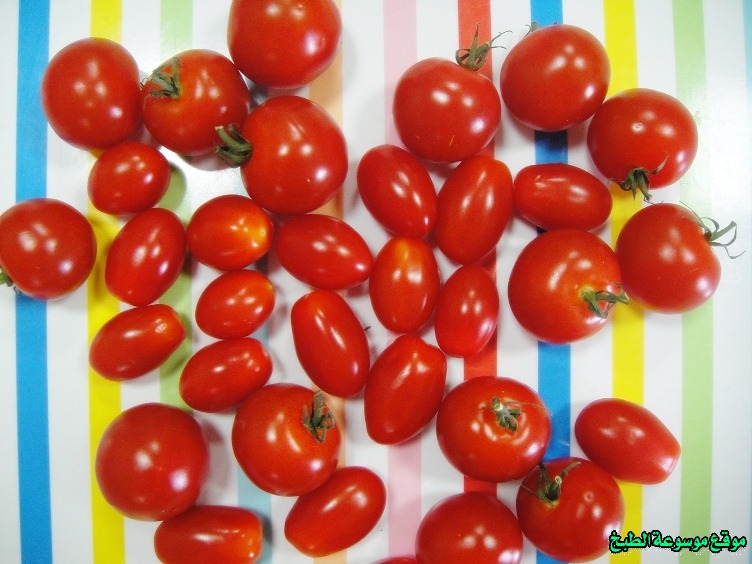 For the rice:
1 cup rice
1x400g can tomato puree
1 tsp salt
For the tomato confit:
250g (2 cups) cherry tomato
8 cloves garlic
1/2 cup olive oil
1 tsp salt
1 1/2 tsp sugar
Method make baked rice with confit tomatoes :
For the confit
place the cherry tomatoes, olive oil, salt, sugar, and peeled and halved garlic cloves in a pot over medium heat.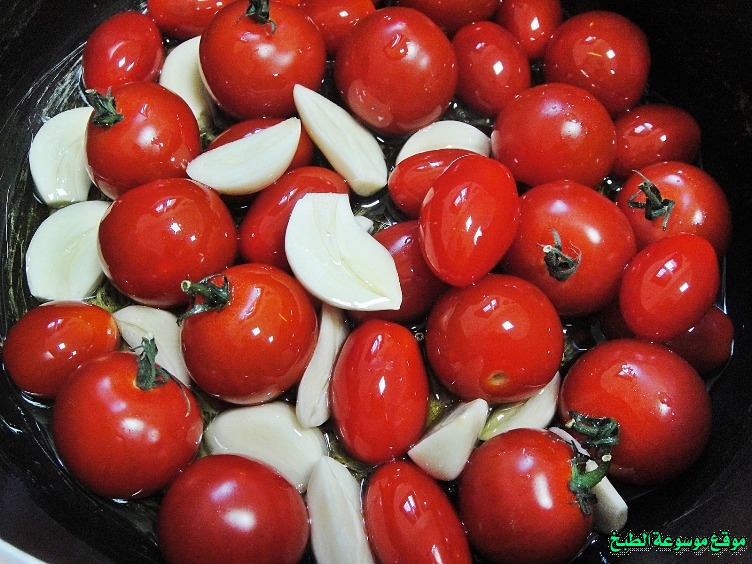 When it starts to simmer, cover the pot and reduce heat to medium-low;
let simmer for 25 minutes until the tomatoes have burst and released their juices and the garlic has softened.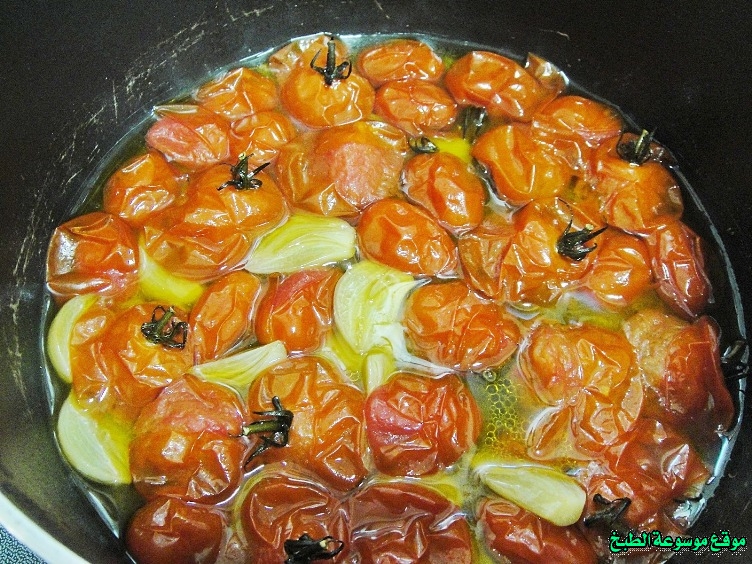 While the tomatoes are cooking,
make the rice.
In a pot mix the rice, pureed tomato, and salt. Bring to a boil, cover the pot, and reduce the temperature to low.
Let steam for 20 to 25 minutes.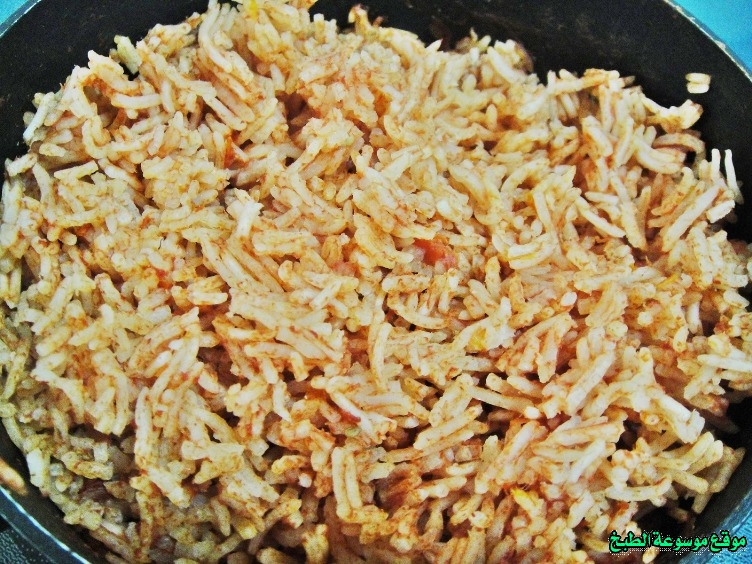 To serve,
spoon the rice in individual pots and top with the tomato confit and juices.
Sprinkle with fresh basil or oregano leaves and serve immediately.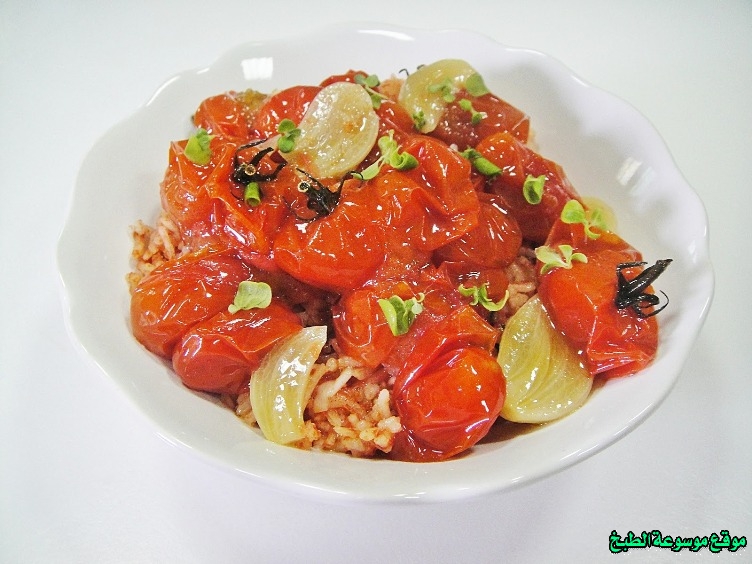 Bon appetit