iraqi fish with sauce recipe
By: Maryam Mohammed
Recipe date: 29/07/2023
how to make iraqi fish with sauce recipe in english at home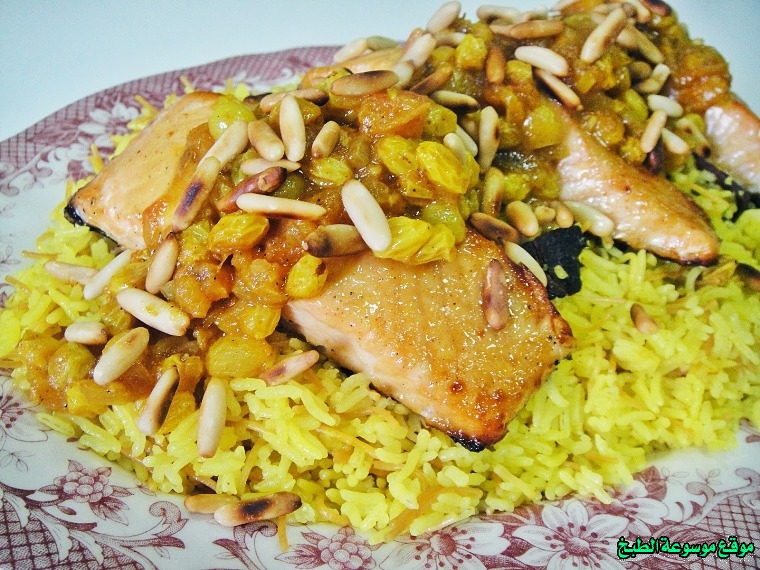 iraqi fish dish
iraqi fish with sauce ingredients :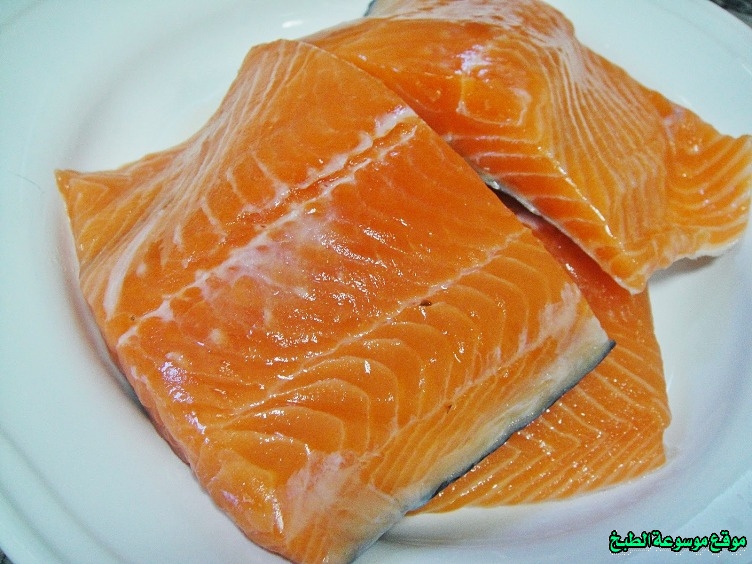 For the sauce:
2 Tbsp oil
1 medium onions, chopped
½ tsp turmeric
1 tsp curry powder
1 tsp coriander seeds, crushed
2 cloves garlic, grated
2 medium tomatoes, peeled and chopped
3/4 cup currants sultanas
1/2 tsp powder noomi
1 tsp salt
¼ tsp black pepper
½ cup water
For the fish:
1 Tbsp mustard
1 Tbsp honey
1 Tbsp olive oil
½ tsp salt
900g fillet of salmon, divided into 4 portions
¼ cup toasted pine nuts, for garnish
Method make iraqi fish with sauce :
In a small saucepan over medium heat,
heat the oil and saute onions until transparent, about 5 minutes.
Add the curry powder, turmeric, and coriander and stir until fragrant, a few seconds.
Add the rest of the sauce ingredients
(garlic, tomatoes, currants sultanas, noomi, salt, pepper, and water).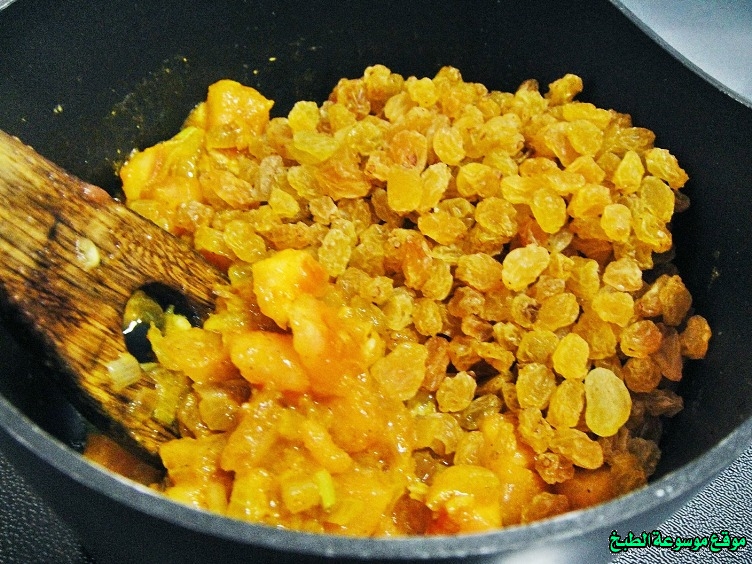 Cook gently over medium heat,
covered, until sauce thicken, 5 to 7 minutes.
Keep warm.
Turn on the broiler.
In a small bowl,
stir the mustard, honey, olive oil, and salt to combine.
Arrange the fish pieces on a non-stick pan,
leaving space between them.
Brush the fish with the mustard-honey mix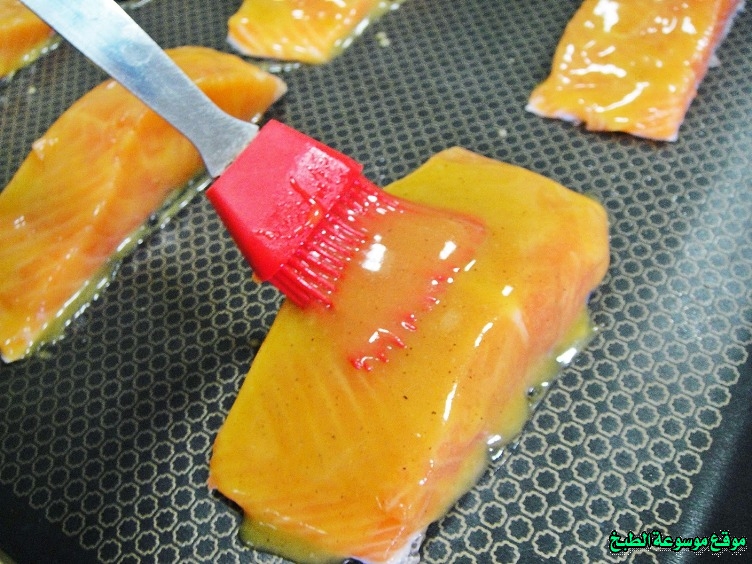 Broil for 5 minutes,
then turn over the pieces and give them a brush of the mustard-honey mix and broil until the surface is crisp and golden, 3 to 5 minutes.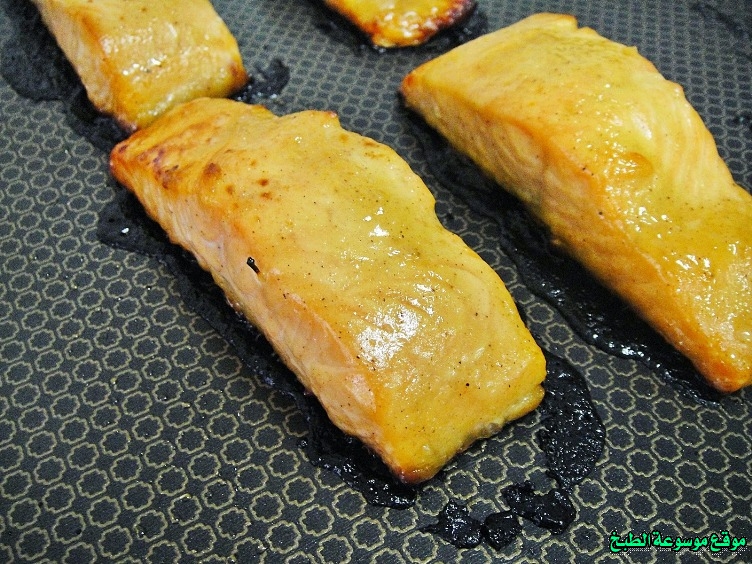 The fish is done when a knife gently inserted in the thickest part slides all the way through without resistance.
Immediately transfer the fish pieces to a platter, and spread the sultana sauce around and between them.
Sprinkle pine nuts all over the dish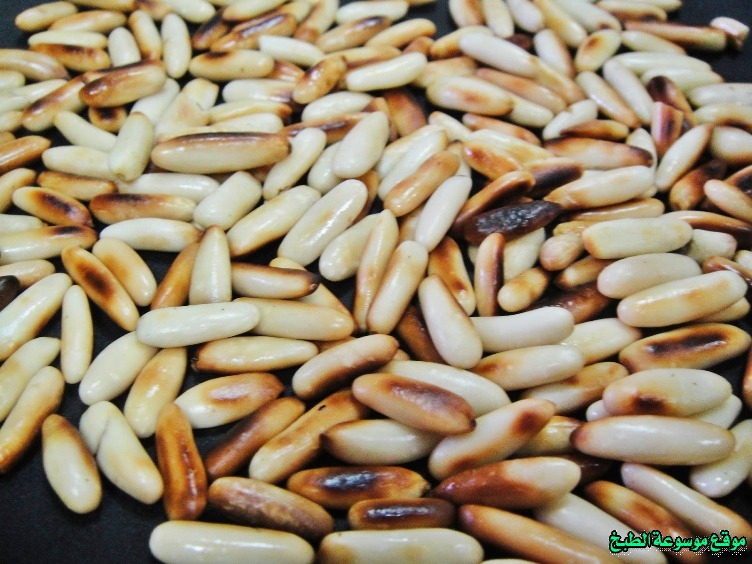 and serve with yellow rice.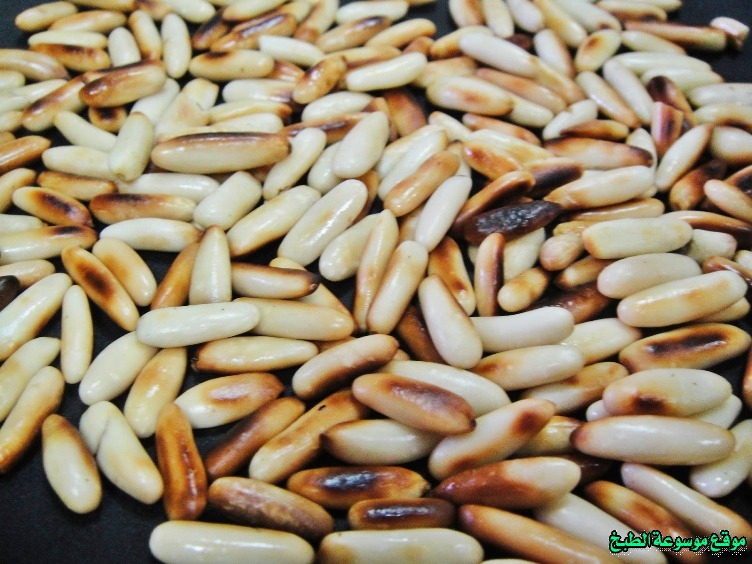 Bon appetit