bahraini halwa recipe
By: Maryam Mohammed
Recipe date: 29/07/2023
how to make bahraini halwa recipe in english at home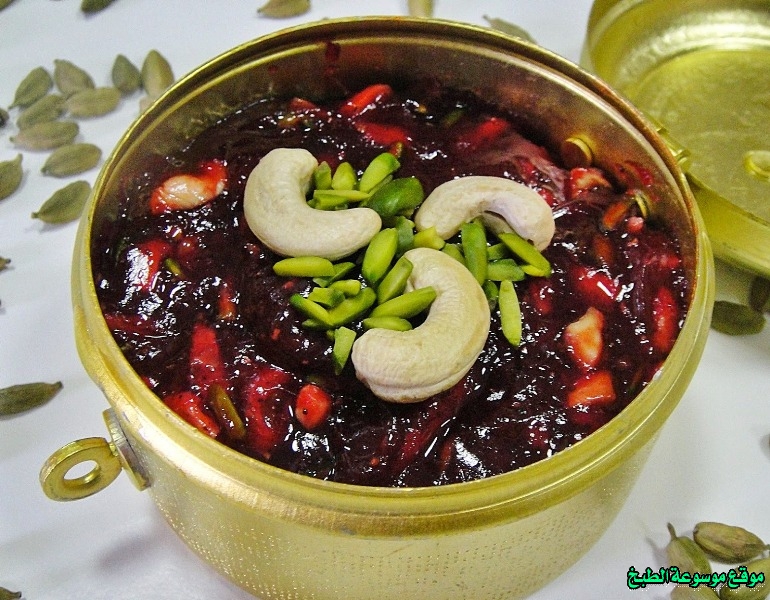 bahraini dessert halwa
I have always wanted to tackle a homemade version of Bahraini Halawa (حلوى بحرينية شويطر), and even got a recipe from a Bahraini expert, but for some reason it took this challenge to finally get me making it.
I discovered it is very similar in concept to Qatari Sago wherein the sugar is also caramelized before a starchy thickening liquid is added. The primary difference is that Qatari sago uses sago peals, and Bahraini halawa uses cornstarch.
bahraini halwa ingredients :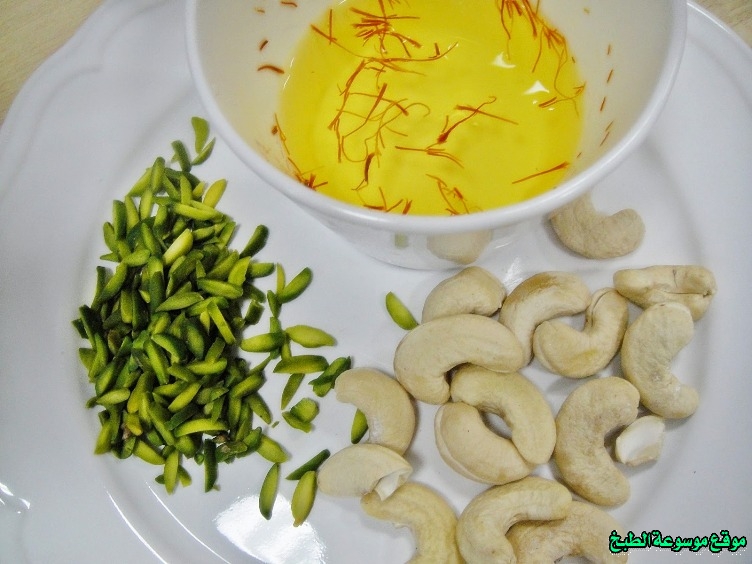 1 cup sugar
3 cups water
1/2 cup cornflour
1/2 cup rosewater
1 large pinch saffron
1 1/2 tsp round cardamom
1/2 tsp liquid red food coloring
1/4 cup oil
1 cup roughly chopped nuts (cashew and pistachio)
Method make bahraini halwa :
Seep the saffron in the rosewater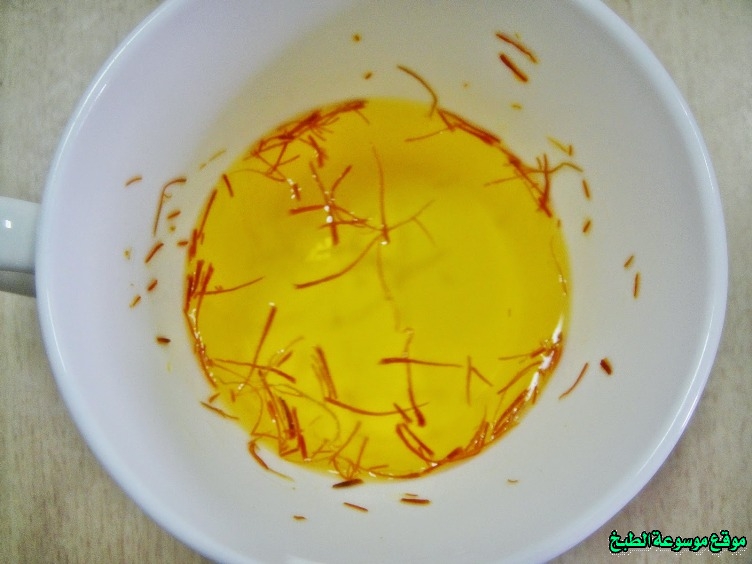 set aside.
Dissolve the cornstarch in the water
set aside.
Over medium-high heat
melt the sugar until a light brown.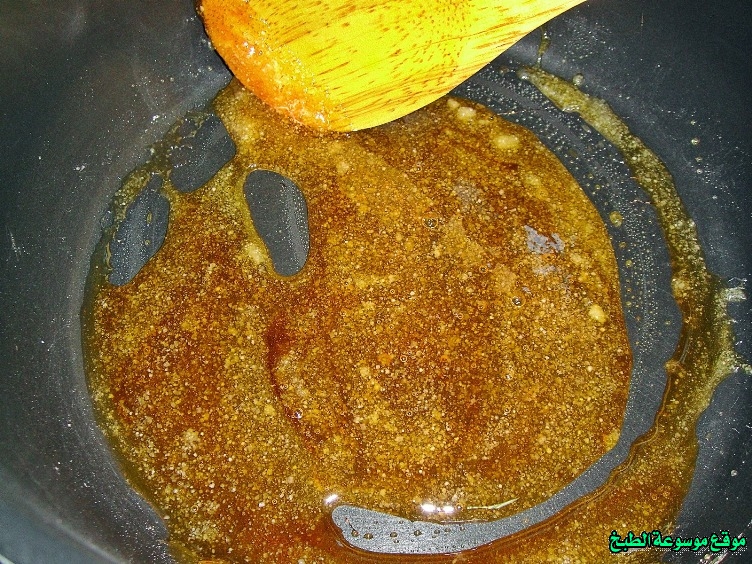 As soon as all the sugar has melte
add the whisked cornstarch-water mix and stir continuously with a wooden spoon.
The sugar will harden immediately,
but do not worry and keep stirring until it dissolves and the mixture is smooth.
Add the saffron-rosewater, ,cardamom, red food coloring, and the oil.
Stir frequently over medium heat until a ball forms around the wooden spoon as you stir and the mixture removes itself from the sides
(total cooking time 35-40 minutes)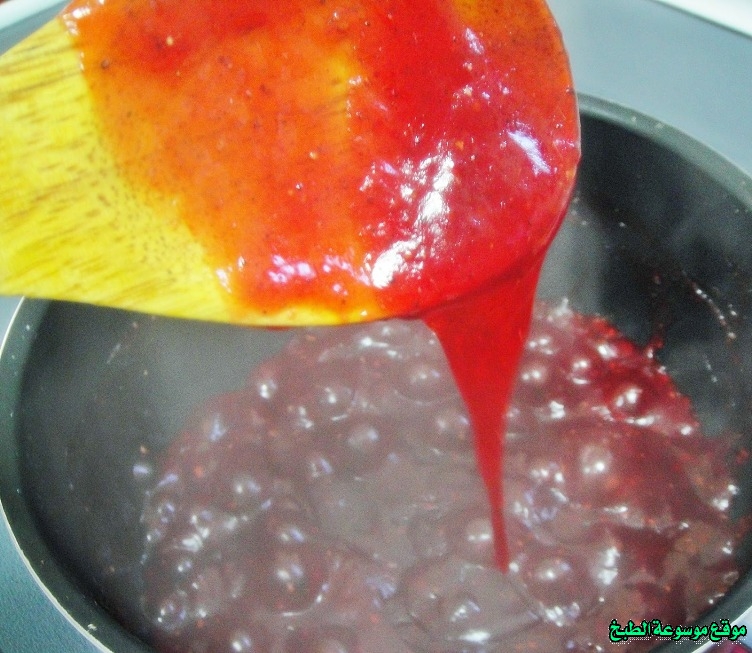 Stir in the nuts then pour into your serving container.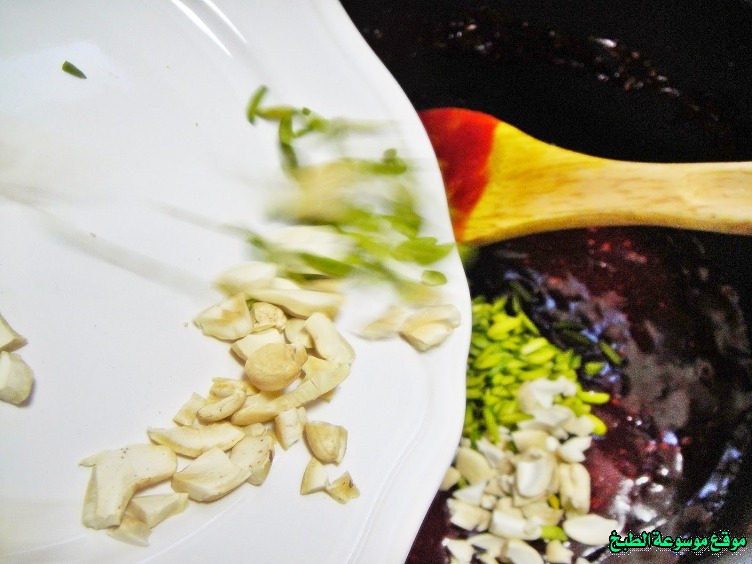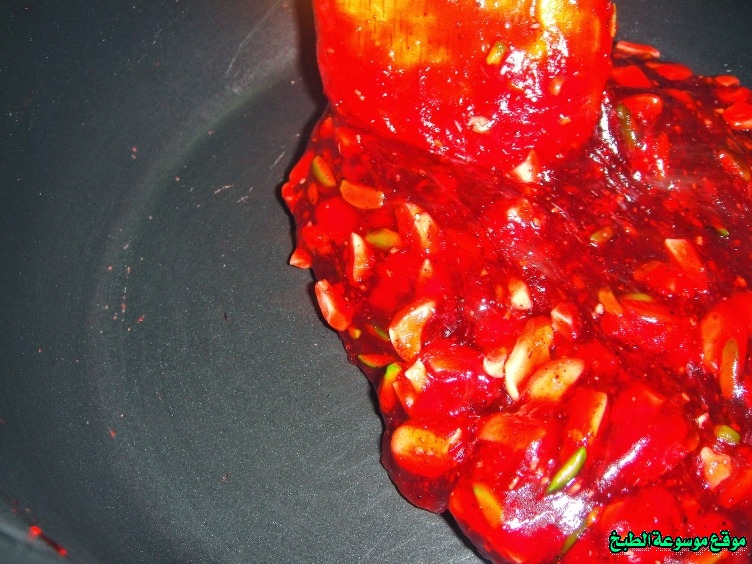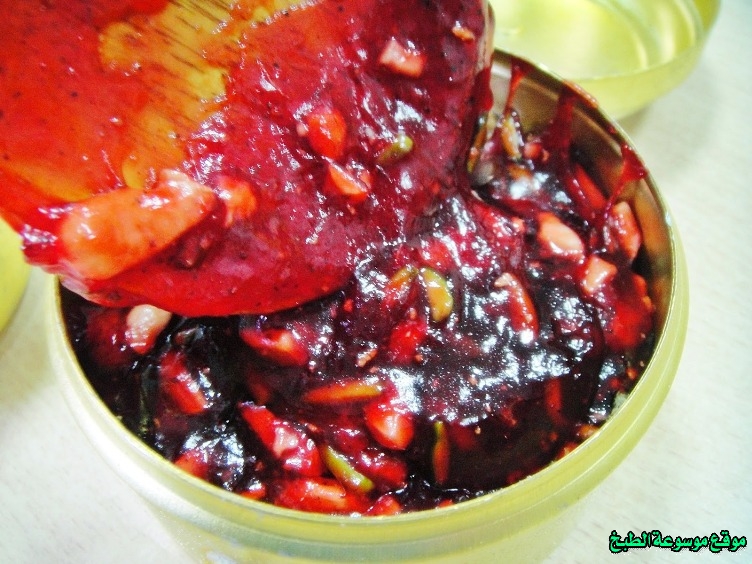 Decorate with more nuts and refrigerate until set and ready to serve.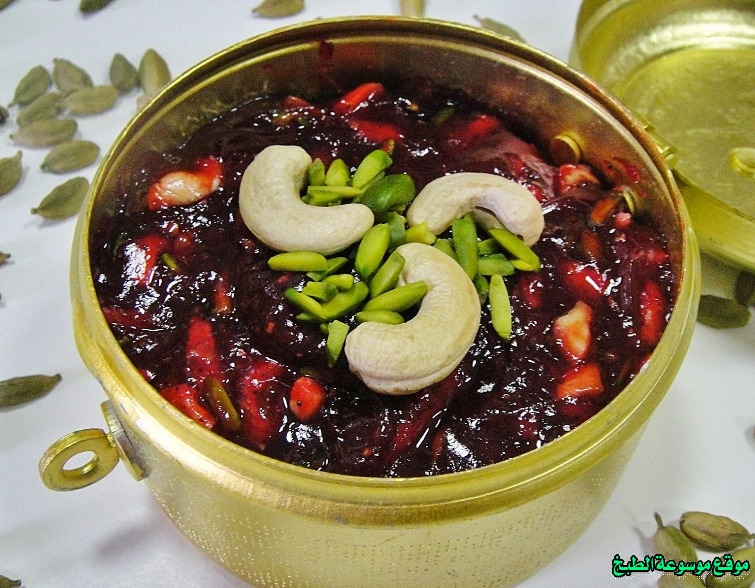 Bon appetit