roasted chicken and vegetables in the oven
By: hind alfawzan
Recipe date: 03/08/2023
how to make roasted chicken and vegetables in the oven recipe arabic food in english at home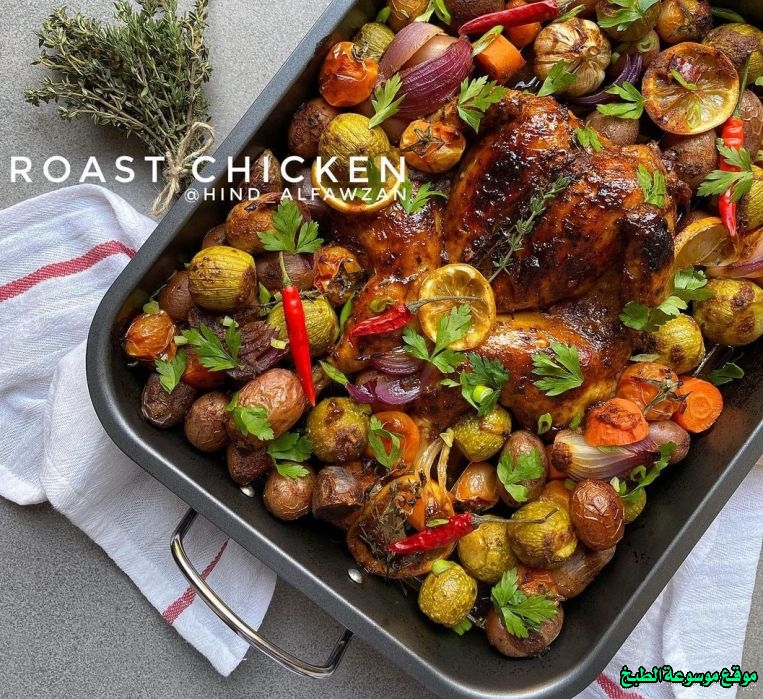 tray baked chicken and vegetables
Ingredients and method for cook a vegetable tray with chicken in the oven:
On an oven tray:
we put
A chicken washed, cleaned and cut from the back.
- Vegetables .. potatoes, carrots, zucchini, onions, garlic, tomatoes, wild thyme sprigs, lemon slices.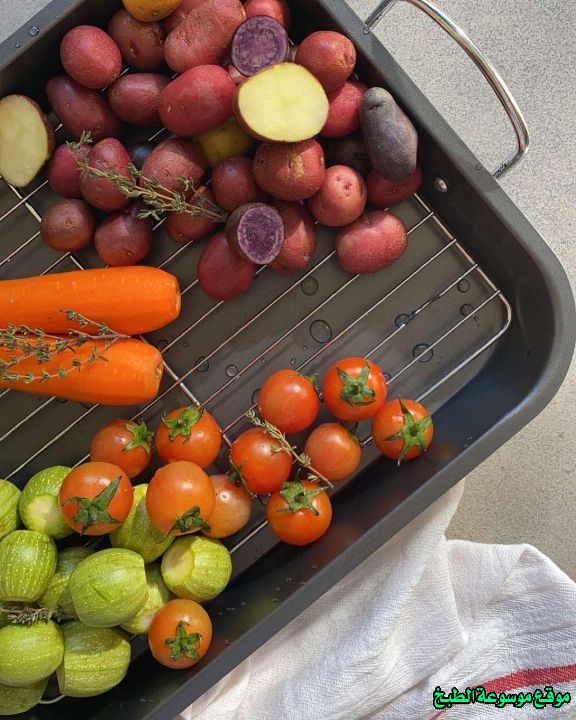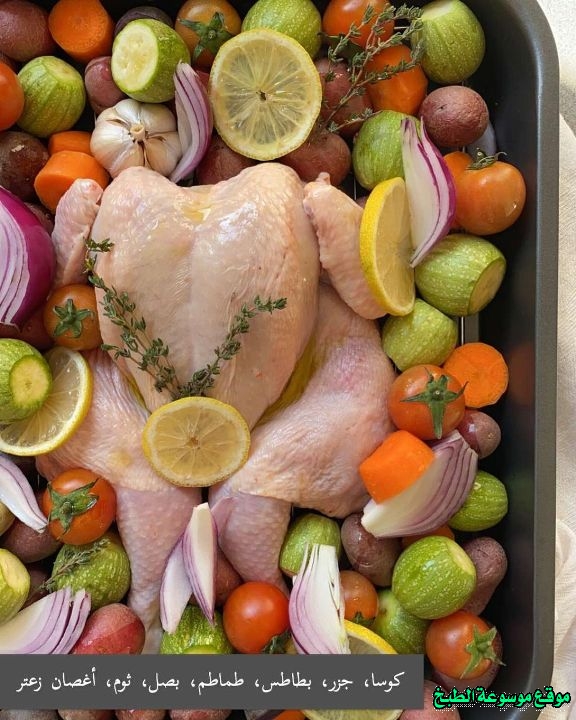 Season with:
Olive oil + garlic + tomato sauce + vinegar + BBQ sauce + mixed spices: salt, black pepper, paprika, turmeric, coriander, garlic and onion powder, wild thyme. And who do you love
- A little boiling water at the bottom of the tray
(Until the vegetables and chicken are steamed without burning).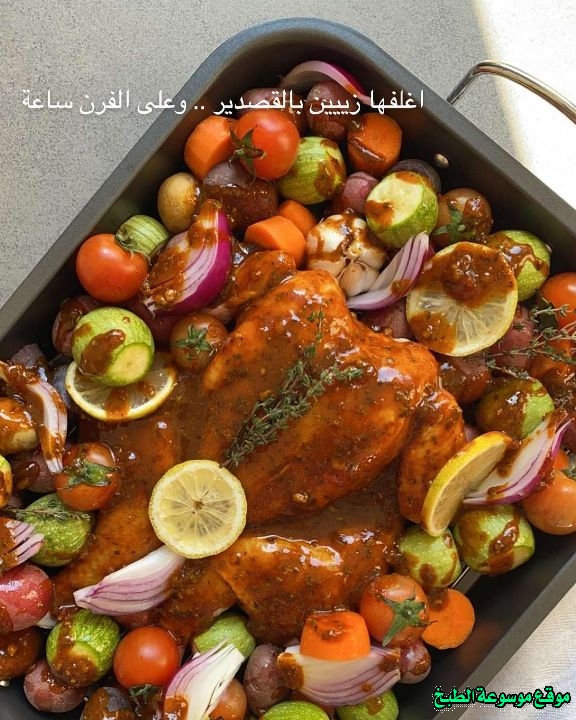 Cover with butter paper, and wrap well with tin.
Roast in the oven at 200 for an hour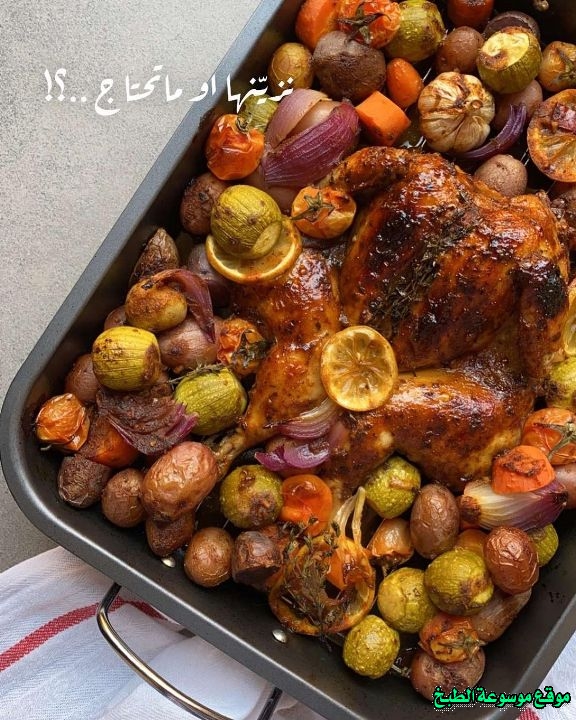 Garnish the tray with green onions, hot peppers, parsley leaves, and thyme sprigs.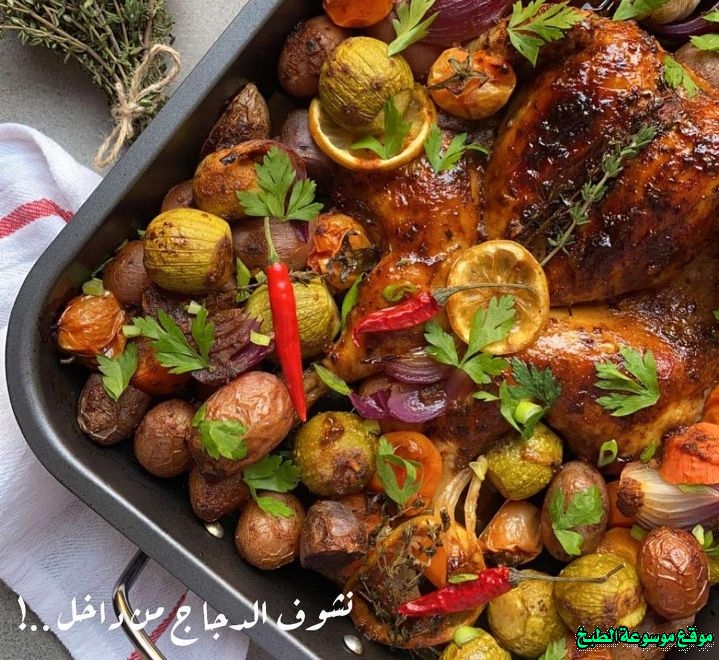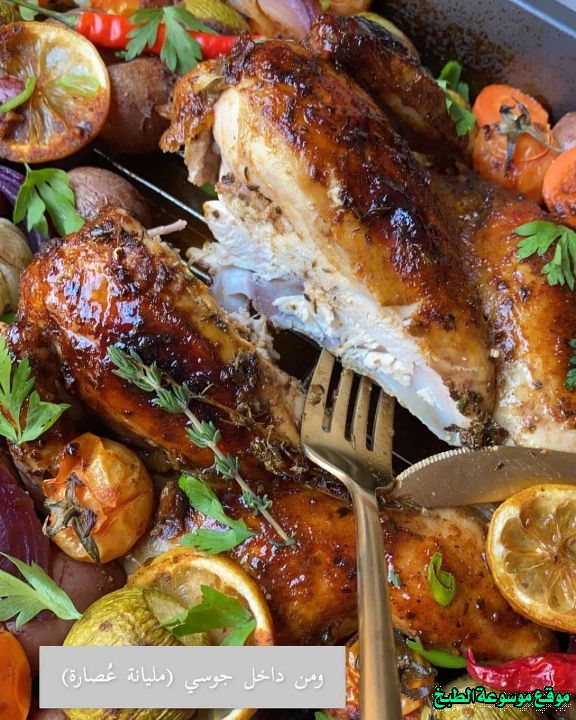 Serve a tray vegetable and chicken with rice.. or bread 🤍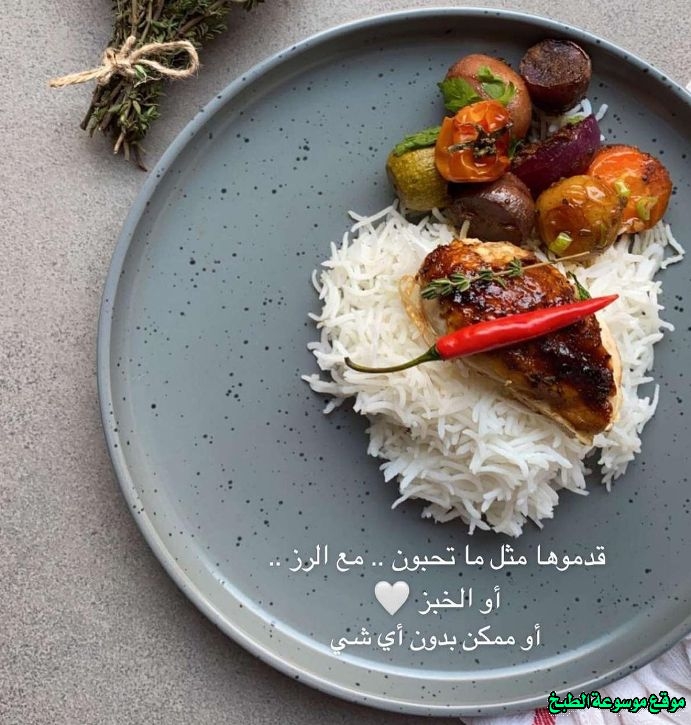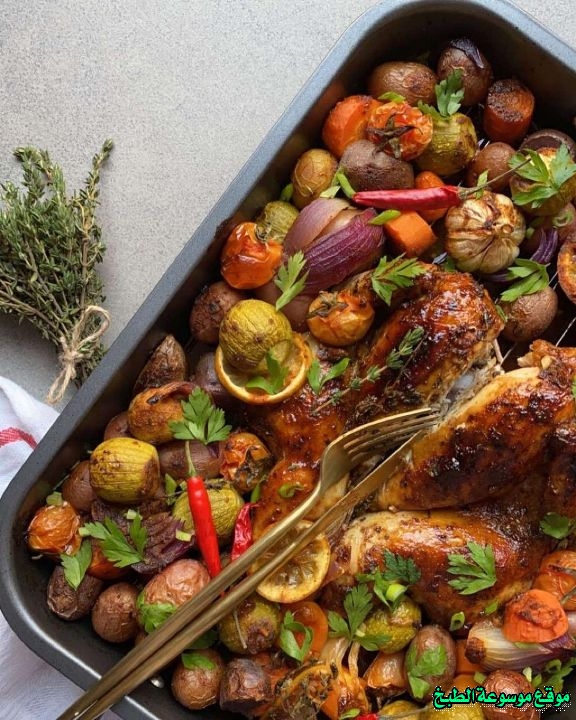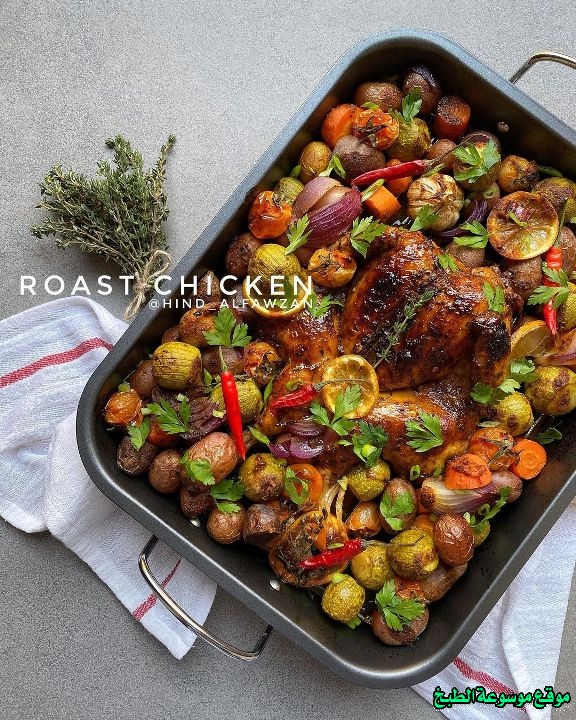 Bon appetit